You are here
Autostrad indie band members express 'their humanity' through music
By Saeb Rawashdeh - Mar 03,2015 - Last updated at Aug 20,2015
AMMAN - A local independent band sees music as a means of artistic self-expression that enables them to "utilise" their human potential in a constructive manner.
"Our mission is to express ourselves foremost as human beings," Yazzan Al Rousan, the guitarist and vocalist of Autostrad, told The Jordan Times in a recent interview.
Established in 2007 Autostrad has since grown in popularity not only in the Kingdom but around the region.
"We influenced the Amman scene and Jordanian youth to establish their bands. Autostrad made a huge impact on the rock scene in the Kingdom," Rousan said.
Last fall the group, which combines reggae and funk, toured the US.
It is scheduled to tour several countries in the region this year, starting with Egypt in May, followed by Palestine in August, Tunisia in September, the UAE in October and Lebanon in November.
But independent rock music was not as popular and diverse in Jordan a few years back, according to Rousan, who said it started to flourish in 2006-2007.
"We witnessed a boom on the rock scene eight years ago when 14-15 big bands emerged and released approximately 15 CDs," he noted.
"The indie scene was almost non-existent prior to 2006, while now we have more diverse rock styles. Our plans are to prepare and finalise a new album in March 2015."
The band's discography so far consists of three albums - Fe Autostrad (2009), Autostrad (2011) and Nitrogen (2013).
"Back in 2007 it was the beginning of our journey which produced more music and more love of our fans in return. It has always been a two-way street, a synergy of our music on the stage and its reception. I consider this a joint venture and an exchange of positive energy between band members and our fans," Rousan said.
However, the band's 2013 Palestine tour sparked criticism from some fans and political activists because Autostrad members obtained Israeli visas to visit and play in the occupied Golan Heights, Nazareth, Haifa, Ramallah and Jerusalem's Old City.
The anti-normalisation camp accused them of breaking the boycott of Israel and Israeli institutions by applying for a visa to perform in historic Palestine.
But Rousan does not see it that way.
"I was going to my homeland to meet, play, entertain and talk to our fans and compatriots. I wanted to go to Palestine regardless of what people would say, as we have a joint dream to fulfil," he said.
"Everyone in the world should go to Palestine - regardless of their ethnicity, race or religion - to visit such an ancient and unique place," the musician added, calling for a different perspective on the matter.
"For me, Palestine isn't occupied and if we change the perspective we can also influence and change the reality on the ground," Rousan explained.
"The whole planet has come to the brink of destruction due to globalisation. The process of globalisation affects everyone," he said.
However, the idealist approach alone cannot take the band to the heights of popularity in Jordan and the Middle East, and Rousan is aware of material aspect of the matter.
The band sustains itself through the money it generates from concerts and tours.
"If we don't make enough money we won't succeed in spreading our message to the world," Rousan acknowledged.
Related Articles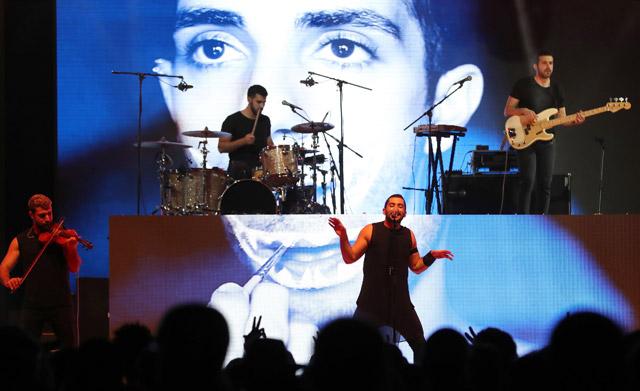 Apr 13,2017
DUBAI — Their voices narrate the unofficial soundtrack of life as an Arab today.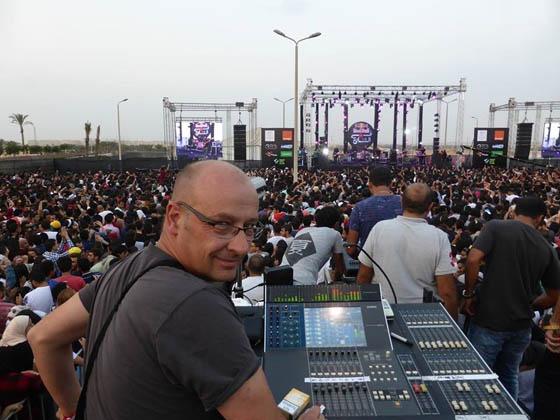 Jun 16,2017
AMMAN — The indie scene is a relatively new musical field in Jordan, according to English sound engineer, music producer and guitarist Dave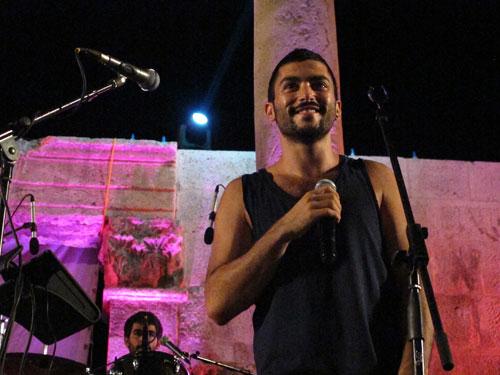 Apr 27,2016
AMMAN — Authorities' ban of Mashrou' Leila's concert in Amman, which was slated for April 29, stirred controversy among fans and supporters
Newsletter
Get top stories and blog posts emailed to you each day.