You are here
Azraq camp receives largest number of Syrian refugees in one day
By Khetam Malkawi - Jun 07,2014 - Last updated at Jun 07,2014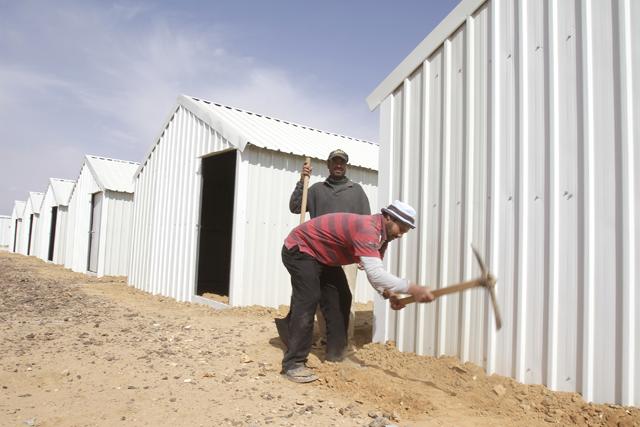 AMMAN — This weekend witnessed the largest daily number of arrivals of Syrian refugees to the Azraq Refugee Camp, 100km east of Amman, Andrew Harper, the UNHCR representative to Jordan, said on Saturday.
Harper said the last 24 hours saw the largest daily number of arrivals to the Azraq camp, standing at 620.
The UN official told The Jordan Times that the total number of refugees in the newly set camp has reached 8,000 Syrians.
"[Two] months ago we were queried why we were building #azraqcamp #jordan. Today it hosts 7,994 @refugees — [mostly] children," Harper tweeted on Saturday.
In another tweet, he said over 53 per cent of camp residents are now children.
Sprawling over 15 square kilometres, the Azraq camp has the potential to accommodate 130,000 people.
According to UNHCR figures, there are more than 600,000 registered Syrian refugees in the Kingdom.
Meanwhile, the government said the number of Syrians in Jordan exceeds 1.3 million, with more than 750,000 not registered as refugees, most of whom resided in Jordan before the Syrian crisis erupted in March 2011.
Approximately 110,000 refugees are in the Zaatari Refugee Camp in Mafraq Governorate, over 80km northeast of Amman.
The majority of Syrian refugees (around 80 per cent) are residing in host communities, which has increased pressure on public finances, worsened the trade deficit and resulted in losses to key economic sectors.
Overall, it is estimated by the Central Bank of Jordan that the Syrian crisis will have reduced Jordan's gross domestic product growth by 2 percentage points in 2013.
The government estimates that more than $229 million is needed to provide subsidised items to the 600,000-strong refugee population. These items are: water ($19 million), flour ($60 million), electricity ($133 million), and household gas ($17 million).
Related Articles
May 25,2014
The Azraq Refugee Camp, which was officially opened in the beginning of this month, is currently home to more than 6,000 Syrian refugees, according to Andrew Harper, UNHCR representative to Jordan.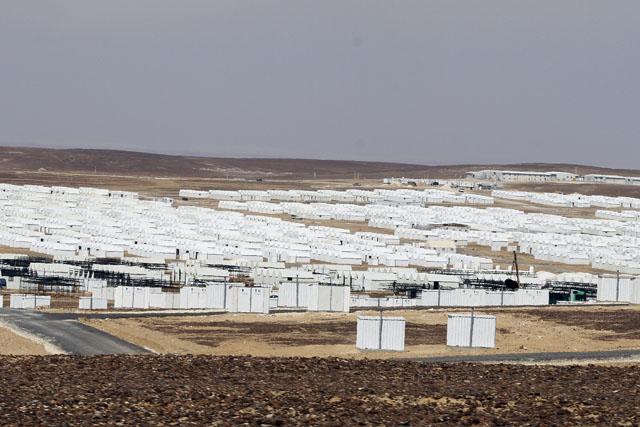 Apr 28,2014
The first group of Syrians has already arrived at the Azraq Refugee Camp, which will be officially opened on Wednesday, with a capacity of hosting up to 130,000 refugees.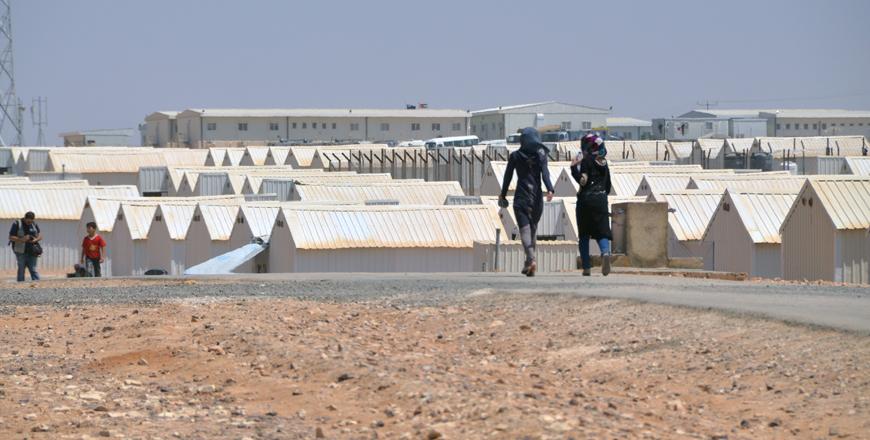 Aug 03,2015
AMMAN — More than 3,000 Syrian refugees have returned to Azraq Refugee Camp from urban areas in the first half of the year, the UNHCR said i
Newsletter
Get top stories and blog posts emailed to you each day.