You are here
Ballads meet flamenco in Haifa Kamal's new album
By Joy Mazahreh - Aug 10,2021 - Last updated at Aug 10,2021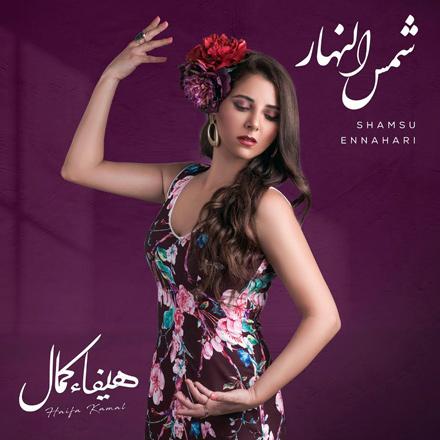 Photo courtesy of Haifa Kamal productions
AMMAN — Haifa Kamal, an independent Jordanian singer, released her mini-album "A Córdoba" (English: To Cordoba) in collaboration with Obaider, a Palestinian-founded Spanish flamenco band.
Three songs were released in this mini album on various digital music platforms with each song including a ballad from a different era. While "Shamsu Ennahari" is by Safi Al Din Al Hilli, a 14th century Arab poet, "Asafa Al Hawa" is by Sumaya Saleh, a contemporary Syrian poet and "En Konta" is by 18th century poet and priest, Nicolas Al Sayegh Al Halabi.
Both Kamal and Obaider, along with the production team, have worked on the album since the outbreak of the coronavirus at the beginning of 2020.
"Difficult production conditions were imposed due to the lockdowns brought by the pandemic, which extended the music recording for months," said Najati Al Suloh, the production manager of this project.
"With only a few hours in hand not controlled by quarantine, musicians participating from Spain, Sweden, Jordan and Qatar found time to work on the project," he added.
Kamal, who aspires to present a new style in each of her projects, added a new colour to her musical career in the album. Like all of her previous productions, this production is also considered independent.
"Despite its higher cost and longer completion time, I prefer independent production," said Kamal. "This is because I can not only manage the quality but also seek diversity in each of my works," Kamal told The Jordan Times.
The "independency" releases her from the stress of being limited to production company requirements and allows her to shape her musical identity, she said.
Kamal holds a bachelor's degree in music from the National Music Conservatory in Jordan, with a concentration in Arabic singing.
Although she released her first album in 2014, the beginning of her music career goes far back. Her father, the Palestinian composer and musician Kamal Khalil, discovered her talent when she was six. Since then, she became the youngest lead singer of his band, Baladna, she said.
Kamal has also participated in many local music festivals such as the Jerash Festival and the Fuheis Festival in Jordan.
She has also made an appearance in international festivals in Scotland, Cyprus, Tunisia, Opera House in Cairo, Qurain Festival in Kuwait, Opera House in Damascus, and National Day celebrations in the United Arab Emirates.
Obaider is a Palestinian band founded by Baider Burman and Obai Al Bitar, with the participation of musicians from Spain and Sweden. Mixing between Arabic poetry and Spanish Flamenco music, this Andalusian-style band brings together different music tastes from all around the world.
Newsletter
Get top stories and blog posts emailed to you each day.