You are here
Brazil calls for Jordan to join Mercosur
By JT - Apr 04,2018 - Last updated at Apr 04,2018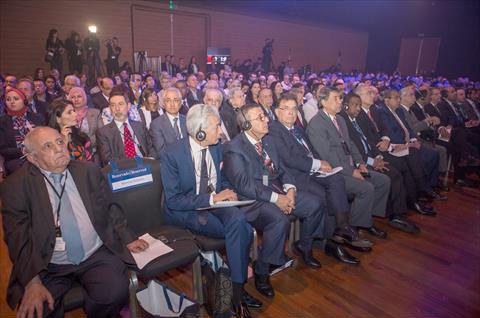 Businesspeople and senior officials of international companies attend the Arab-Brazilian Economic Forum in Sao Paulo, on Monday (Petra photo)
AMMAN — Brazilian President Michel Temer on Monday voiced his country's interest for Jordan to join the Mercosur, a South American trade bloc comprised of Argentina, Brazil, Paraguay, Uruguay and Venezuela, adding that he would direct ministers to start negotiations for Jordan to join the bloc.
In a speech delivered at the Arab-Brazilian Economic Forum, which was held on Monday in Sao Paulo, Temer said that the forum is an important step to build a new future for Arab-Brazilian economic relations, expressing relief for efforts exerted towards this end, the Jordan News Agency, Petra, reported.
The one-day forum, organised by the Union of Arab Chambers in coordination with the Arab-Brazilian Chamber of Commerce and the Jordan Chamber of Commerce (JCC), gathered senior officials of international companies to discuss trade and cultural ties between the two regions with a focus on innovation, technology, food security, logistics, investment, renewable energy, halal products and trademarks.
Temer said that the Arab community in Brazil has made large contributions to the country's development, highlighting Brazil's "old and solid" relations with the Arab world.
He added that Brazil is a "pacifist country and a country of dialogue" that intersects with the Arab world in many fields, especially the energy, defence, tourism, sports and cultural sectors.
JCC President Nael Kabariti said that scopes of cooperation between Brazil and the Arab world are "available" and "important", stressing that the current level of cooperation does not match the economic, investment, industrial and tourist potential of both sides.
In this regard, he highlighted the importance for Arabs and Brazilians to take advantage of the ICT and e-commerce "revolution", which has become an important gateway to facilitate and enhance commercial and economic activities that support growth and development goals.
Kabariti noted that Brazil, as an economic and industrial power within the G-20 and an influential power within Mercosur and BRICS, has to resume negotiations to reach a free trade agreement with Arab countries, which constitute an influential economic alliance under the Greater Arab Free Trade Area that includes more than 300 million consumers.
Reaching the agreement will increase trade exchange and provide an investment-attracting environment, he said, adding that the time is suitable to establish companies and joint mega investment projects.
Meanwhile, President of the Amman Chamber of Commerce Issa Murad reviewed the Kingdom's procedures aimed at improving the business environment and attracting investments, the most recent of which was granting the Jordanian nationality to investors.
He stressed that Jordan is pursuing its efforts to become more accessible to international economic powers, establish more investment partnerships and utilise the strategic location of the Kingdom and its free trade agreements.
Related Articles
Mar 10,2018
AMMAN — The Jordan Chamber of Commerce (JCC) will organise the participation of a private sector delegation to the Arab-Brazilian Economic F
Mar 01,2016
AMMAN — Jordan Chamber of Commerce (JCC) President Nael Kabariti on Tuesday called for opening new channels to develop economic relations be
Sep 15,2014
The second Arab-British Economic Forum is scheduled to be held in London on October 21. The forum will be organised by the Arab British Chamber of Commerce (ABCC) in cooperation with the Jordan Chamber of Commerce (JCC).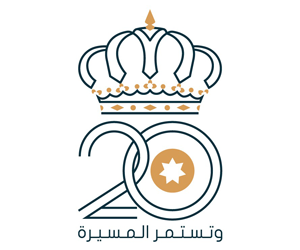 Newsletter
Get top stories and blog posts emailed to you each day.