You are here
British author calls for 'compassionate media'
By Raed Omari - Jan 29,2015 - Last updated at Jan 29,2015
AMMAN — Today's interconnected and globalised world is in dire need of a compassionate media to spread empathy, tolerance, understanding and equality among people, according to British author Karen Armstrong.
The well-known religious writer was speaking to journalism students at the Jordan Media Institute earlier this week about her concept of a "compassionate press" on the backdrop of the attack on French satirical magazine Charlie Hebdo and the emerging West-East ideological clash.
Armstrong explained that "compassionate" does not mean showing pity or saying sorry.
"It means to feel with others. It is about spreading equality. Never treat others as you don't like to be treated yourself."
"If you do not like your sacred symbols defiled, don't defile the sacred symbols of others. This is what compassionate media should be responsible for," added Armstrong, who graduated from the University of Oxford with a degree in literature.
The writer of "The 4,000-Year Quest of Judaism, Christianity and Islam" (1993) also attributed the British and Western media's "sole concentration" on religious aspects to the current anti-Islam sentiments, and the politics of the Arab-Israeli conflict to the misconception about Islamic culture as being anti-Semitic.
"Anti-Semitism is not ingrained in Islamic culture. It has become largely prevalent as a result of the Arab-Israeli conflict and it was brought to the Middle East by Christian missionaries."
Armstrong also explained that many political considerations were incorporated into the attack on Charlie Hebdo, primarily the Palestinian issue.
She noted that freedom of expression was a Western value of the 18th century Age of Enlightenment, but it was a value only for the Europeans.
"The founding fathers of the United States wrote in the Constitution that all men are created free and equal but they were quite happy to own African slaves and take away the land of the native Americans," noted Armstrong, who worked as a teacher, freelance writer, broadcaster and television producer in addition to authoring several books on religion.
Emphasising the absence of fair coverage in most of the Western press, she highlighted the fact that the killing of 17 people in the Charlie Hebdo attack dominated the news everywhere, while very few media outlets paid adequate attention to the 2,000 people who were recently killed in Nigeria by Boko Haram or the 165 Pakistani students who died in a Taliban attack on their school.
"We must start honouring others' dead as well as ours."
up
31 users have voted, including you.
Related Articles
Jan 14,2015
The Jordan Press Association (JPA) on Wednesday condemned French magazine Charlie Hebdo (Charlie Weekly) for publishing a new cartoon of Prophet Mohammad. 
Jan 22,2015
A chorus of Western commentators is defending the right to freedom of speech and the press in the West. They all seem to take it for granted that it is a sacrosanct and absolute right that should have no limitations in a "democratic" society.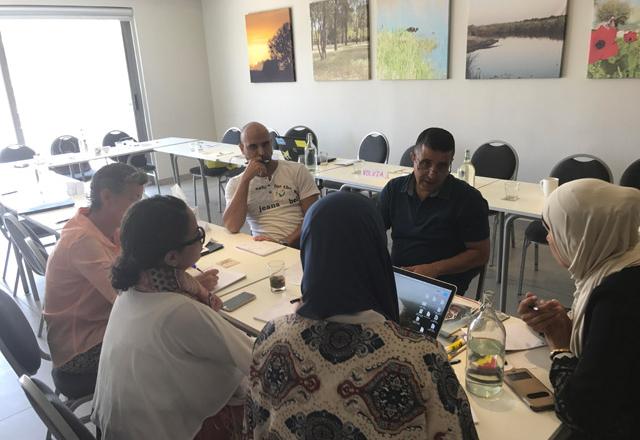 Jul 24,2017
AMMAN — Teachers from Jordan, Morocco and the US have been working together in an exchange programme to promote global citizenship, empathy
Newsletter
Get top stories and blog posts emailed to you each day.