You are here
British scholar examines ancient living and farming practices at Jordan's Neolithic sites
By Saeb Rawashdeh - Jun 15,2017 - Last updated at Jun 15,2017
AMMAN — Work at the site of Beidha "revolutionised our understanding" of Neolithic life, as, for the first time, an extensive settlement area was exposed, providing insights on how a community was organised and lived at this critical period of transition to farming lifestyle, according to a British scholar.
Research at the Neolithic sites of Beidha and Basta in the south of the Kingdom by British, Jordanian and German archaeologists, has been going on for a long time, said Bill Finlayson, director of the Council for the British Research in the Levant (CBRL).
At Beidha, it seems that society was organised on a communal level — with people probably sharing resources and work, and living in simple circular houses, the scholar noted, adding that, by the final stage of occupation of Beidha, society was being reorganised in households, who had begun to store their possessions privately, "within the basements of new forms of rectangular houses".
On the other hand, at Basta, which is dated later than Beidha, this process continues, with people building large two-storey houses, with small storage rooms placed around central courtyards, the archaeologist explained.
"It seems that the household, made of an extended family, had replaced the wider community as the key organising principle — a restructuring that would be as important as the technological shift to farming, as it enabled the accumulation of resources by these households," Finlayson underlined.
Before the Neolithic period, the population in Petra region relied on hunting, gathering wild animals and plants, the researcher continued.
"So far, only a few of their sites have been found in the region, but we know that they were sophisticated and had a deep knowledge of their local environment — using wild resources intensively and often so efficiently that they were already able to sustain long-lived settlements, and had complex ritual lives that we can glimpse into through their burial practices," Finlayson said.
He added that "these people grew ever more skilled in their use of resources, they became among the first people in the world to start developing economic practices that would lead, thousands of years later, to farming".
The early stages of the shift from catching wild food to producing domestic food were gradual and, initially, people began by cultivating wild plants, such as barley and lentils in southern Jordan, he said.
"Seeds would have been sown, and crops guarded and watered, increasing their yield significantly before domesticated varieties appeared. Herds of wild animals, especially wild goats around Beidha, were managed by selective hunting. Culling young male animals produced herds structured in a similar manner to the way domestic animals are kept," Finlayson pointed out.
Moreover, at Beidha, the local people reached a point where they managed the wild goats in the region very closely, and developed all the skills necessary to keep domesticated animals, he noted.
"The final step in the domestication process was not achieved here though — the community imports domesticated goats from another area," the archaeologist explained.
The pre-domestication stage of the transition to farming was a vital step, and allowed people to become increasingly settled in larger communities, Finlayson elaborated, stressing that it was when full-domestication farming emerged that the population was able to increase significantly, and a number of large Neolithic sites like Basta appeared in southern Jordan.
"These sites are much larger [around 10 hectares in size] and more densely occupied than Beidha, and people had access to many domestic resources, although they continued to hunt wild animals as well," the professor claimed.
Regarding the importance of the Neolithic Trail for the Kingdom's tourism, the scholar thinks that Jordan was an important centre of Neolithic developments which had a global impact, namely the creation of a new world of farmers who ultimately made the urban life and the civilisation in which we live today possible.
"Southern Jordan contains some of the best preserved sites from this remarkable period," he said, adding that "by creating a Neolithic Trail we hope to help people — both Jordanians and overseas tourists — appreciate the importance of this precious heritage."
In southern Jordan, this new way of life has particular resonance with the local population, many of whom are only recently settled, and whose lives still depend on the goats and cereals first domesticated in this region, Finlayson underlined.
"Understanding and valuing this heritage offers not only economic opportunities, but also a chance to confirm a sense of pride and identity with the landscape and its history," he added.
Scholars plan to continue their research in the Neolithic era of southern Jordan, not only in the area immediately around Petra, but also down in Wadi Feynan and elsewhere, the professor highlighted.
"Our understanding of the Neolithic is still developing, helped now by an array of new scientific techniques, which are especially useful in understanding the plant and animal domestication process," he emphasised.
Their most recent work at Beidha, part of a joint project between the CBRL and the Christian Albrechts University, has already provided new insights into community organisation — and the analysis of the tools, plant and animal remains will go on for a long time, Finlayson concluded.
Related Articles
Dec 21,2016
AMMAN — In its current form, education in the Kingdom does not nurture the relationship between students and "the place", which is partly to
Oct 09,2016
AMMAN — The study of modern society and modern people can help answer archaeological questions, according to British scholar Sarah Elliott."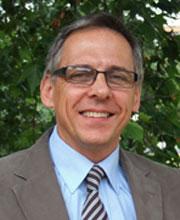 Mar 21,2018
AMMAN — The region of Wadi Faynan represents an economic potential and archaeological asset for Jordan, said Professor of Archaeology Steven