You are here
Brotherhood's old guard gear up for last-ditch efforts to save status quo
By Khetam Malkawi - Mar 08,2015 - Last updated at Mar 08,2015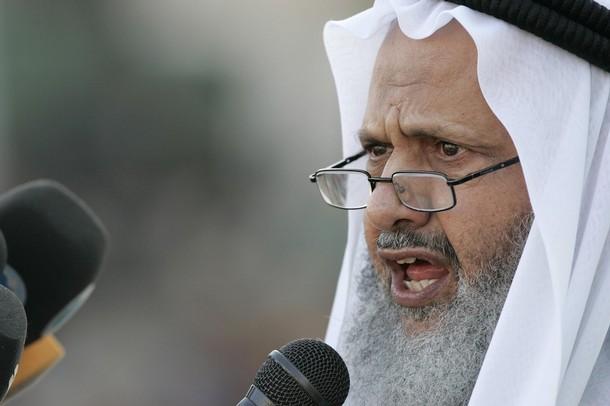 AMMAN — The shura council of the Muslim Brotherhood will hold an emergency meeting on Monday evening to announce measures they will adopt in response to the new leadership after reformists obtained a new licence with an independent identity for the group.
Authorities have approved a re-registration application filed by the reformist wing in the largest opposition group, led by one of the organisation's prominent leaders, Abdul Majeed Thneibat.
Saoud Abu Mahfouz, spokesperson of the Muslim Brotherhood division that opposed the new reality, noted that the shura (consultative) council is the highest authority in the Brotherhood and has the final say on issues related to the group.
"The council has the authority to give confidence or withdrew it from any member, and might take decisive decisions in tomorrow's [Monday] meeting," Abu Mahfouz told The Jordan Times.
Critics of the new leadership look at what happened as a coup "with official support and we condemn it", according to the Islamist.
Responding to Abu Mahfouz's comments, Thneibat, who is elected as the overall leader by the new licensed division, told The Jordan Times: "We are the legitimate group… and those who claimed they are harmed with the re-registration can take the case to court."
Related Articles
Apr 04,2015
The new Muslim Brotherhood (MB) organisation will meet on Sunday to take a final decision on how to deal with the old guard who, they say, run an "illegal" version of the group.
Mar 10,2015
Leaders of the newly established Muslim Brotherhood association said they represent the ideology of the organisation and it is not necessary for them to be affiliated with the international group.
Mar 22,2015
The Muslim Brotherhood old guard on Sunday accused the newly licensed group, that holds the same name, of leading a coup targeting the movement's legitimacy.