You are here
Building livelihood resilience amidst a refugee crisis
Mar 06,2014 - Last updated at Mar 06,2014
IRBID (ILO News) — At first glance, the bustling streets of the northern city of Irbid appear like any other in the country. Noisy vendors hawk their wares on pavements, and Internet cafés teem with university students as cars jostle for space on crowded streets.
But Irbid, 80km north of Amman, starkly differs from other Jordanian cities in that it now hosts over 170,000 Syrian refugees that fled the bloody conflict raging in their home country.
According to the Ministry of Planning, Syrian refugees now account for no less than 40 per cent of Irbid's population and have considerably strained the city's infrastructure.
"The increase in the governorate's refugee population has meant that all services have been affected in the area, and competition for employment has increased," explained Bassam Frehat, Irbid's deputy governor.
The arrival of refugees has also led to a spike in unemployment in host communities across Jordan due to increased competition for jobs. Average wage levels in these communities have fallen whilst the cost of goods and services has been pushed up.
According to Frehat, Irbid provides refugees with as much assistance possible, but the city also needs support for low-income Jordanian residents in the job market. "One way of reducing the pressure is through intervention to help increase chances for [Jordanian] employment and improve our local economy in the area," he said.
In response to the effect of the Syrian refugee influx on the labour market, since September 2013 the International Labour Organisation (ILO) has launched a series of efforts to support communities in the northern governorates of Irbid and Mafraq which together host around half the Syrian refugee population in Jordan.
The aim of these efforts is to mitigate the impact of the Syrian refugee crisis on Jordan by enhancing access to employment opportunities and livelihoods for residents in host communities.
In particular, the ILO is focusing on low-income segments of the labour market that have to deal with increased competition for jobs as a result of the refugee influx.
The ILO is offering theoretical and practical training sessions to boost awareness and increase productivity of local industries by examining the different stages of the economic value chain, including inputs, production, distribution, retailing and support services.
Focus is being placed on local residents from seven counties in Irbid who already possess basic education, such as agricultural vocational graduates or technical formal secondary education graduates.
"What we aim to do is build the resilience of host communities to their new labour market dynamics by enhancing access to employment opportunities through intensive coaching and guidance," said Maha Kattaa, who coordinates the ILO's response to the Syrian refugee crisis in Jordan.
"We are also targeting the most vulnerable population segments such as unemployed youth because they are the ones most affected by the new labour market realities."
As part of the ILO's efforts, the organisation has also conducted a series of participatory Value-Chain Development interventions that develop strategic local economic subsectors most relevant to job creation and competitiveness.
In Irbid, the ILO chose to assist the community by boosting the quality and production of olives that have been grown there by generations of low-income Jordanians.
According to the National Centre for Agricultural Research and Extension (NCARE), a state agricultural research body, around half of the Kingdom's 17 million olive trees are located in the northern region. In Irbid, olive trees make up 95 per cent of all fruitful trees.
In Mafraq, the ILO is working with farmers on increasing tomato production through the use of greenhouses. Most of Mafraq's irrigated land is planted with tomatoes, an agricultural subsector identified by the ILO and in consultation with its local partners and stakeholders, as an important source of income for the community with employment growth potential, particularly for women.
Such efforts are part of the ILO's broader value-chain development programmes in refugee host communities covering a number of other economic sectors.
"When we implement value-chain improvements we hope to increase the market-relevant skills of Jordanians in order to allow them to enter the job market," said Katta.
"The aim in Irbid is to equip these residents with the pruning skills and knowledge that will increase their chances of work as pruners in their home counties.''
One of the more recent training sessions took place alongside the directorate of agriculture and NCARE where a group of 36 men were trained on how to correctly prune olive trees after the harvesting season.
"Many farmers have good practical skills in pruning but lack theoretical understanding on the issue so they make mistakes that affect the health of trees in the long term,'' said Abeer Hussein Al Jundi, an agriculturalist with NCARE.
"The ILO's project focuses on helping host communities and this is a great way to do that because entire families in Irbid rely on olive production and olive oil production."
Eighteen-year-old Mohammed Al Dabak received an agricultural tool kit and certificate upon completing the training programme, which he now uses to great effect.
"I hope that these training sessions open doors to employment, especially in the field of agriculture, and olives in particular because it's a big part of our economy," he said.
"I have been working with olive trees for a while, but there were many aspects which I didn't know about pruning, such as how best to cut branches in order to improve or maintain a tree's health."
The ILO's activities are currently pilot projects which set grounds for future planned initiatives including working with farmers on good agricultural practices and value chain development as well as training women to produce olive soap and cosmetics.
Ali Abu Nokta, who heads the directorate of agriculture's Irbid office, hopes the ILO will continue supporting the olive industry's ambitions.
"We want to expand our products in order to be able to compete with imported ones on international levels, both in terms or prices and standards,'' he said.
Related Articles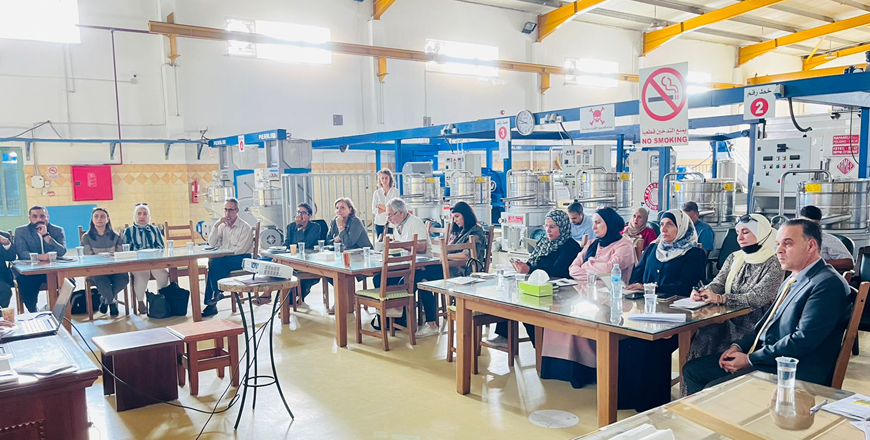 Sep 15,2022
AMMAN — The Food and Agriculture Organisation of the United Nations (FAO) and the European Bank for Reconstruction and Development (EB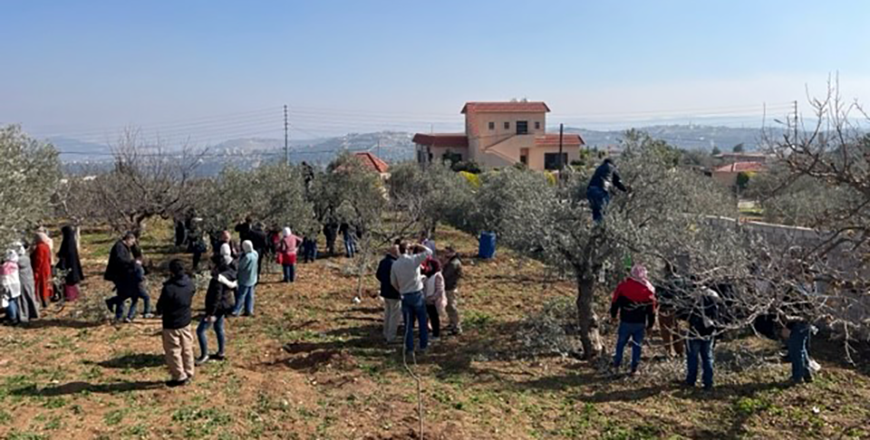 Feb 10,2023
AMMAN — Around 190 olive growers, industry workers and government technicians from Jordan have benefitted from training sessions on improvin
Apr 01,2015
The Kingdom's olive oil production increased by 20 per cent in 2014, according to official figures released on Wednesday, which indicated that the northern Governorate of Irbid accounted for nearly one-third of total production.