You are here
Cabinet pushes new tax bill to Parliament
By Reuters - Sep 26,2018 - Last updated at Sep 27,2018
AMMAN — The Cabinet on Tuesday sent to Parliament an IMF-backed draft tax bill, a main plank of austerity measures to ease rising public debt, an issue that caused street protests last summer, officials said.
The government hopes to push through the new legislation within two months despite opposition from many deputies, saying the law promotes social justice by targeting high earners and combats long-time corporate tax evaders.
Prime Minister Omar Razzaz, a former World Bank economist, was appointed by His Majesty King Abdullah last June after his predecessor, Hani Mulki, submitted his resignation in a move to defuse a crisis that saw some of the largest protests in years over tax hikes.
Razzaz withdrew from Parliament a tax law that had been put forward by the previous government and said he would hold "broad consultations with civic bodies over a new tax system that will not trample on citizens' rights."
Earlier this year, a general sales tax was raised and a subsidy on bread was scrapped as part of the IMF's three-year fiscal plan that aims to cut the spiralling $37 billion debt, equivalent to 95 per cent of gross domestic product.
Unions and civic associations behind last June's protests have rejected the new modified tax bill saying it should not have been drafted, but have so far stopped short of calling for street protests. They want the government to give priority to fighting corruption and cutting public waste.
The government says the new law softens the impact of the tax hikes on middle class families by raising personal income thresholds and reintroducing personal exemptions.
Razzaz has promised to restore public trust in a country where many blame successive governments for failing to deliver on pledges of reviving growth and curbing corruption.
Razzaz has warned that Parliament's rejection of the bill would risk hurting the debt-laden economy, where annual growth has been stagnant at around 2 per cent in recent years.
Any delay would push even higher the cost of servicing over JD1 billion ($1.4 billion) of foreign debt due in 2019, raising the prospect of rating agencies downgrading the kingdom's credit ratings, Razzaz said in a recent interview with Jordan Television.
"If we don't come with a tax law we will face these dangers. It will cost us dearly," Razzaz said last week.
He said the tax bill would bring an extra JD300 million in revenue for the budget and avoid worsening a chronic JD1.7 billion budget shortfall.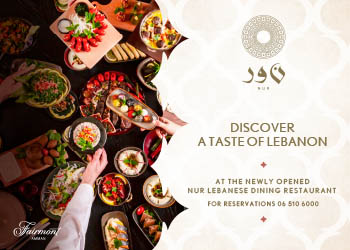 Newsletter
Get top stories and blog posts emailed to you each day.