You are here
Cancer survivor offers hope for patients, supports families
By Fares Al Abed - Oct 02,2017 - Last updated at Oct 03,2017
Suzan Murad leads an activity for Al Wa'ad Society for Cancer Advocacy & Survivorship about cancer awareness (Photo courtesy of Al Wa'ad Society for Cancer Advocacy & Survivorship)
AMMAN — After a successful battle against cancer, Suzan Murad decided to establish an association to support and advise cancer patients and help improve their daily life.
Murad founded Al Wa'ad Society for Cancer Advocacy & Survivorship in 2011 after she survived cancer, in order to help people who suffer from this disease and guide them through their illness, she told The Jordan Times over the phone.
"Supporting a patient means that you show them that you understand their suffering, and that you managed to survive," Murad said.
"When the society was established, we used to support patients and their families financially, but we later found out that someone related to the patient was a smoker and was spending the money on cigarettes," she recalled.
"We then became more reasonable and started offering 'emotional' support, such as giving wigs to female cancer patients, and providing maintenance to the homes of patients," Murad continued.
She added that the society provides entertaining activities to the children suffering from cancer, as well as local trips to shopping malls and restaurants since these children tend to stay at home with their mothers when they are sick.
"We also provide support for the patients' husbands, because we noticed that a lot of divorces happened in such cases, because of a social stigma on the family," Murad explained, adding "our job here is also to help remove this stigma for patients to retrieve normal lives."
"I have been through cancer twice, and I've had chemotherapy, surgeries and radiation. My husband was very supportive and that really helped me a lot. Until now, we have long talks with patients' husbands to guide them and help them through this difficult process," she said.
Murad stressed that her experience in dealing with the illness helped her to establish the society.
Al Wa'ad Society targets cancer patients in hospitals like Al Basheer, King Hussein Medical Centre and University of Jordan Hospital, where patients do not get the same level of treatment as the King Hussein Cancer Centre (KHCC), she stressed.
"I remember once we invited 60 ladies from Zarqa to a restaurant in Amman to celebrate Mother's Day. One lady came to me crying saying that three of her sons had gotten married, but she had never been as happy as this day," Murad recalled.
The society also provides training courses to college students and follows up with them later to see if they have any innovative ideas to help people with cancer.
"We are planning to extend our work outside of Amman, because we have now achieved the best level of services here," she noted.
The society on Sunday implemented an initiative called "Sah Badanak" ("Make your body healthier") to encourage discussion among participants about cancer rehabilitation.
"If we found only one or two ideas through this whole initiative and delivered the message to decision makers, I would consider the whole event successful," she stressed.
Nawal, a cancer patient who participated in one of the society's activities, said: "Without Suzan's help, I wouldn't feel this way about life. I was hopeless and she really helped me and supported me through everything."
She voiced her appreciation, saying: "She takes us to activities to have fun, and on the other hand she sits and talks with us to get things out of our chests."
Related Articles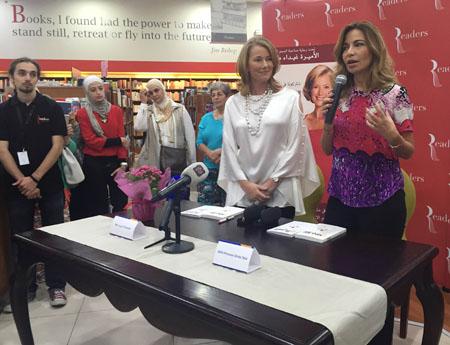 Oct 07,2015
AMMAN — Aiming to guide and inspire people battling cancer, British author Lucy O'Donnell, who was diagnosed with incurable breast cancer in
Nov 15,2016
AMMAN — Cancer treatment using immunotherapy drugs is now available in Jordan after being approved by the concerned authorities, giving more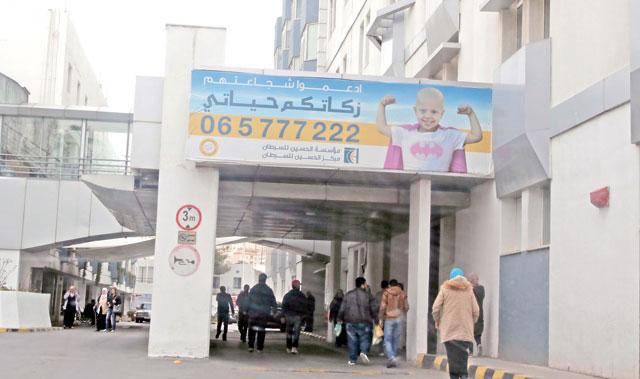 May 10,2018
AMMAN — "The buildings of King Hussein Cancer Centre [KHCC] are not mere cement and concrete.
Newsletter
Get top stories and blog posts emailed to you each day.