You are here
Central bank warns against using bitcoin
By Omar Obeidat - Feb 22,2014 - Last updated at Feb 22,2014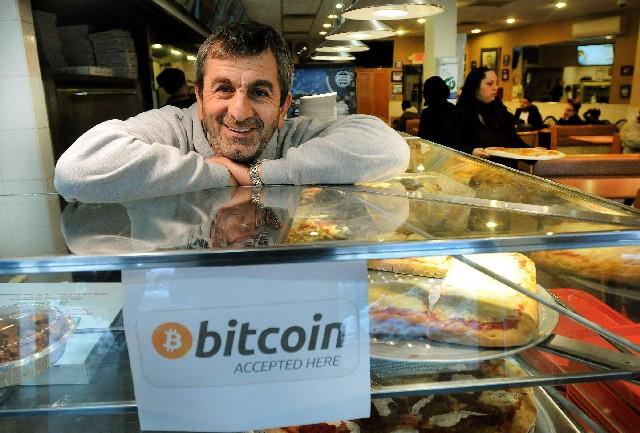 AMMAN – The Central Bank of Jordan (CBJ) on Saturday warned the public against the use of virtual currencies, particularly bitcoin, saying they are not legal tender.
The CBJ said in a statement e-mailed to The Jordan Times that investing in virtual currencies carries high risks of devaluation as users could be hit by severe fluctuation and volatility of its value and risks of financial crimes, hacking and electronic piracy, along with the potential risk of the total loss of its value due to the absence of guarantor or underlying assets.
"Recently, a global phenomenon of trading a virtual currency called bitcoin became active around the world. CBJ seeks to protect citizens and the investors, by warning them that virtual currencies are not legal tender and there is no obligation on any central bank in the world or any government to exchange its value for real money issued by them nor backed by underlying international commodities or gold," the bank said.
The CBJ urged people to make prudent decisions regarding any investment instrument that lacks adequate transparency and disclosure, and which does not entail consumer protection measures.
Maha Bahu, executive director of the payment services department at CBJ, told The Jordan Times over the phone that the central bank had issued a circular to all banks operating in the Kingdom, currency exchange companies, financial companies and the payment service companies prohibiting them from dealing with virtual currencies, particularly in bitcoins.
She added that the bank has been following the issue of bitcoin very closely over the past two months, adding it was important to warn the public against it in order to avoid any fraud problems in the future.
Bahu added that many countries worldwide have banned trading in bitcoins, adding that Lebanon has also warned against the virtual currency.
An official source said that there are some people in Jordan and other countries in the region –– using phony names –– are already trading in the currency.
Bitcoin is affiliated with no country or bank. It is based on an open-source computer code designed by an anonymous person or people five years ago, international reports said.
As a crypto-currency, bitcoin is passed between two parties digitally and can be traded on exchanges for real-world currencies. Its value fluctuates according to user demand but it is not backed by any government or central bank.
According to Reuters, bitcoin was hit by attacks from unknown computer hackers in recent weeks that led to problems at two exchanges. They had to temporarily halt withdrawals by customers who stored bitcoins in digital wallets provided by the exchanges.
This week, a single bitcoin unit is worth about $635, down from around the $1,000 mark in late 2013. However, it was worth only about $150 as recently as last September.
Related Articles
Jul 05,2014
Europe's top banking regulator on Friday called on the region's banks not to deal in virtual currencies such as bitcoin until rules are developed to stop them being abused.
Mar 11,2014
A US financial regulator warned consumers Tuesday that using the online currency bitcoin is fraught with risks including theft by hacking and fraud.
Mar 20,2018
AMMAN — The Kingdom's macroeconomic situation has remained relatively stable despite regional instability, high vulnerability, and other cha
Newsletter
Get top stories and blog posts emailed to you each day.