You are here
Children not protected enough from dangers of digital world — report
Study commends Jordan's efforts to combat cybercrimes against children, prevent sexual exploitation online
By Ana V. Ibáñez Prieto - Dec 14,2017 - Last updated at Dec 14,2017
The report commended Jordan Family Protection Department's specialised section to prevent online sexual exploitation of children (Photo courtesy of UNICEF)
AMMAN — "Neither governments nor the private sector have been able to keep up with the pace of change, exposing children to new risks and harms and leaving millions of the most disadvantaged children behind," UNICEF said in its "State of the World's Children 2017: Children in a Digital World" report released earlier this week.
"Despite children's massive online presence, too little is done to protect them from the perils of the digital world and to increase their access to safe online content," the study pointed out.
However, the report highlighted the Kingdom's efforts to combat cybercrimes against children, citing the Family Protection Department's specialised section to prevent online sexual exploitation of children.
Established in 2016 with the support of UNICEF, the unit has received specialised training and visited schools to raise awareness on the risks of online exploitation and abuse, and on how to protect themselves and report these crimes.
"It is important for children to be aware of how to use the Internet safely," Captain Al Refaie of the Cybercrime Unit in the Public Security Directorate said in the report, adding that "schools should provide them with the basic rules and awareness, as part of their education".
"Parents, too, play an essential role and should encourage an open dialogue with their children, but, sometimes, they lack knowledge of what is safe use," Refaie continued, noting that "when children are not learning about safe use in schools or from their parents, we, as police, try to provide the necessary awareness".
Robert Jenkins, UNICEF representative in Jordan, told The Jordan Times that "we will continue working to ensure that children are protected from cybercrimes", adding that UNICEF is "collaborating closely with the government, the civil society and private sector partners in expanding the use of digital technologies that will enable children and youth to get a quality education, access information, and involve themselves in positive engagement opportunities".
"Connectivity can be a game changer for children and youth in Jordan, especially for the most vulnerable and marginalised," Jenkins continued, noting that "it can help them fulfil their potential and break intergenerational cycles of poverty."
In this regard, the report outlined the high penetration of the digital technology in refugee camps such as Zaatari, noting that 88 per cent of youth surveyed in 2015 owned a mobile phone, and more than half used the Internet either once or multiple times per day.
"In my time, someone who was illiterate could not read and write. Now, someone who is illiterate does not know how to use the internet. I don't want our children to be illiterate. It's really important. We want a better future for our kids," a mother in the Zaatari refugee camp was quoted in the report as saying.
"For better and for worse, digital technology is now an irreversible fact of our lives," UNICEF Executive Director Anthony Lake said, adding that "in a digital world, our dual challenge is how to mitigate the harms while maximising the benefits of the Internet for every child".
Related Articles
May 24,2017
AMMAN — Children from the UNICEF-supported Makani centre in Baqaa on Tuesday were visited by French Ambassador to Jordan David Bertolotti, t
Oct 04,2015
AMMAN — Cybercrime experts recommended that an article on cybercrimes be added to the Penal Code to supplement the existing "advanced" Cyber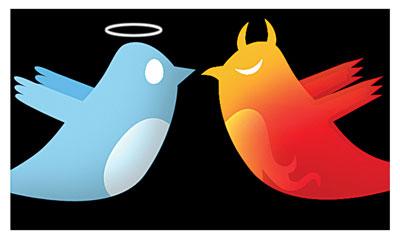 Sep 28,2016
AMMAN — The "obsession" with social media networks, at the expense of using the Internet to expand knowledge, is a "pressing" issue that mus
Newsletter
Get top stories and blog posts emailed to you each day.