You are here
China calls for halt of Gaza hostilities
By Mohammad Ghazal - Jul 20,2014 - Last updated at Jul 20,2014
AMMAN — China's special envoy to the Middle East Wu Sike on Sunday called on Israel to immediately stop the military operations against the Gaza Strip and put an end to the siege it has imposed on the coastal enclave.
"We condemn the killing and the targeting of innocent civilians and we urge Israel and all parties involved to immediately cease fire," Sike told reporters on Sunday.
Sike, who is on a regional tour that in addition to Jordan includes Palestine, Israel, Saudi Arabia, Egypt and Qatar, voiced China's support to the Egyptian initiative, which seeks to reach a truce between Israel and Hamas.
Dozens of Palestinians were killed early Sunday by Israeli shelling in a Gaza neighbourhood, where bodies were strewn in the street and thousands fled for shelter to a hospital packed with wounded, witnesses and health officials told Reuters.
The solution to the current conditions in Gaza and elsewhere in the region is a political one and not a military one, said the Chinese official, stressing China's keenness to continue coordination with Jordan.
"China is exerting its utmost efforts at the regional and international levels to reach a ceasefire and stop the suffering of the civilians," he said.
The Chinese official also urged Hamas to stop firing rockets on Israel.
He added that China is also coordinating with the Palestinian Authority to send humanitarian aid to the besieged Palestinians in the Gaza Strip to ease their suffering amidst the Israeli offensive.
Also on Sunday, Foreign Minister Nasser Judeh met with Sike and discussed the latest developments in Palestine, especially the dangerous developments in Gaza.
Judeh expressed Jordan's rejection of the Israeli attacks on the strip and the importance of exerting all possible efforts to stop these assaults.
The minister also reiterated the vitality of the Chinese role, as China is a permanent member at the United Nations Security Council, in halting the Israeli offences and driving both sides towards negotiations.
The Chinese envoy referred to the Kingdom's request to hold an emergency session in the Security Council to discuss the issue, and China's support to Jordan in this regard.
Related Articles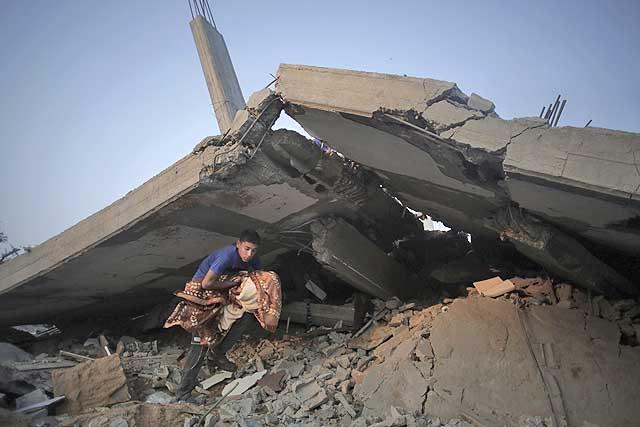 Jul 08,2014
Jordan on Tuesday strongly condemned the Israeli assault on the Gaza Strip, calling for an immediate halt to the Israeli aggression against the innocent Palestinians in the coastal enclave.
Feb 17,2018
GAZA CITY, Palestinian Territories — An explosion at Israel's border with the Gaza Strip wounded four Israeli soldiers on Saturday, the army
Jul 26,2014
Prime Minister Abdullah Ensour on Saturday reiterated the centrality of the Palestinian cause, underlining Jordan's "unsurpassed political and diplomatic support for the Palestinians".
Newsletter
Get top stories and blog posts emailed to you each day.