You are here
Couple donates wedding expenses to cancer foundation
By Dana Al Emam - Sep 14,2015 - Last updated at Sep 14,2015
AMMAN — Instead of spending thousands of dinars on a wedding party that lasts a few hours, a Jordanian couple decided to start married life with an investment in the happiness of others.
Khaled Rushaidat and Rania Hindieh donated what they could have paid for a wedding party to the Goodwill Fund of the King Hussein Cancer Foundation (KHCF) in the name of their invitees.
"We will still hold a dinner this Friday for close family members and friends, where Rania will wear a white gown and I will wear a suit," Rushaidat told The Jordan Times Sunday over the phone.
The groom, who preferred not to mention the amount of the donation, said his family and friends were excited when they first heard the news; the happiness only grew greater when the fiancée expressed support for the idea.
"We could either pay thousands for a four-hour wedding where we invite 300-500 people, who would enjoy it momentarily and move on with their lives once the party was over, or contribute to the treatment of a cancer patient," said Rusheidat, clearly showing the road taken.
"I truly believe that God will bless our marriage because we wanted to start our life together by making others happy as well," said Rushaidat, who works as the manager of the local development department at KHCF.
It is an initiative that seems to resonate with others as well. The sister of a groom's friend said she will make a similar contribution on the occasion of her wedding next year.
"Many people offered to throw us a wedding party or give us a honeymoon trip. We asked them to donate the money to the Goodwill Fund on our behalf," said Rushaidat, adding that the move is for philanthropic reasons, not out of the inability to pay the wedding expenses.
On her Facebook page, Princess Dina Mired, director general of the KHCF, announced and commended the couple's move.
"What a fantastic way to start married life with the ultimate gift; that of the gift of BLESSING and GIVING," she posted recently, wishing the newlyweds a new life together filled with blessings, hope and love.
Related Articles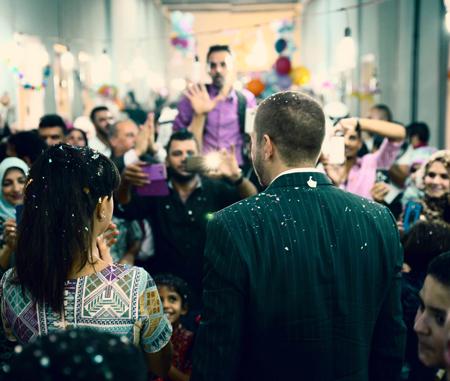 Oct 05,2015
AMMAN — A Jordanian couple decided last week to forgo conventional wedding celebrations in favour of throwing a party for refugees from diff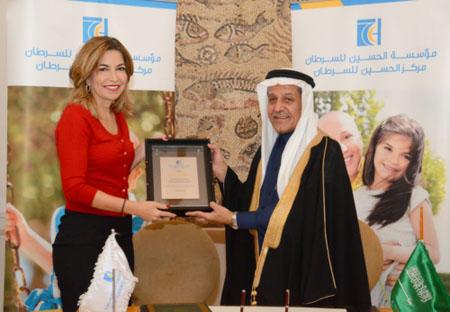 Nov 29,2015
AMMAN — HRH Princess Ghida Talal, chairperson of the King Hussein Cancer Foundation (KHCF) board of trustees has signed a memorandum of unde
Aug 17,2016
AMMAN — A Jordanian couple has chosen to start their married life with philanthropic work that conserves nature and helps underprivileged fa
Newsletter
Get top stories and blog posts emailed to you each day.