You are here
Culture Ministry to launch project to preserve artefacts
By Ahmed Bani Mustafa - Sep 20,2017 - Last updated at Sep 20,2017
AMMAN — The Culture Ministry has established a committee to implement a project for the preservation of documented heritage through archiving audiovisual heritage, an official said on Wednesday.
The project, in cooperation with UNESCO, aims to protect the legacy from negligence, flawed storage conditions, fragility and the eradication of the physical forms of storage, according to the official.
It also aims to set the Kingdom as a regional model in the field, based on its security, stability and specialised human potential, Hikmat Nawayseh, director of the heritage department at the Culture Ministry told The Jordan Times.
The committee's main roles will be providing candidate materials to the UNESCO's Memory of the World Programme, training archive cadres, supervising the national heritage registry, directing the search for documentary heritage, and protecting property rights, Nawayseh said.
He noted that the committee has several specialised sub-committees, including the National World Memory Committee, the National Documentation Committee, the Education and Awareness Committee, and the Audiovisual Archives Committee.
The committee includes representatives from the Culture Ministry, the Tourism Ministry, the National Library Department, the Jordan Radio and Television Foundation, the Royal Jordanian Documentation Centre, the Jordan Armed Forces-Arab Army, the Manuscript and Documentation Centre at the University of Jordan, the National Commission for Education, Culture and Science, the Greater Amman Municipality and the UNESCO office in Amman.
UNESCO established the Memory of the World Programme in 1992. Impetus originally came from a growing awareness of the parlous state of preservation of, and access to, documentary heritage in various parts of the world, according to UNESCO website.
War and social upheaval, as well as severe lack of resources, have worsened problems, which have existed for centuries, the website said.
Significant collections worldwide have suffered a variety of fates, including looting and dispersal, illegal trading, destruction, inadequate housing and funding. Much has vanished forever; much is endangered. However, UNESCO notes that it is possible for missing documentary heritage to be rediscovered, according to the website.
Related Articles
Oct 26,2017
AMMAN — A needs assessment was recently carried out by the UNESCO Amman office, in coordination with the Ministry of Culture (MoC), to provi
Dec 11,2014
UNESCO launched on Wednesday a mapping report on "Jordan's Documentary Heritage".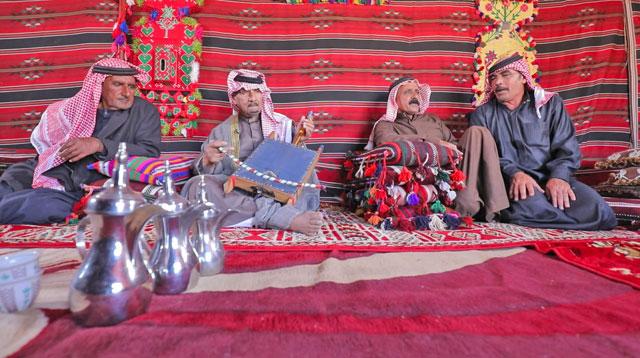 Dec 12,2017
AMMAN — Intangible cultural heritage (ICH) is considered an important and integral aspect of Jordanian cultural identity and an essential va
Newsletter
Get top stories and blog posts emailed to you each day.