You are here
Current heatwave moderate, did not break records — JMD
By JT - Aug 04,2015 - Last updated at Aug 04,2015
A worker drinks water at a construction site in Amman earlier this week. People are urged to remain hydrated during heatwaves (Photo by Osama Aqarbeh)
AMMAN — The heatwave currently affecting the Kingdom and the Middle East is classified as moderate and is expected to continue until Thursday, the Jordan Meteorological Department (JMD) said Tuesday in a statement.
The hot air mass, which is accompanied by a seasonal depression originating from the Indian subcontinent, started affecting the country on Saturday.
Light rain was reported in Tafileh, Qatraneh, Karak and Zarqa's Duleil area on Sunday between 4pm and 6pm as a result of unstable weather conditions, whereas southeastern and eastern areas in Jordan witnessed dust storms and low visibility that caused flight delays and diversions at Queen Alia International Airport.
Temperatures in this heatwave soared to 42°C in Amman on Sunday, 47.5°C in Deir Alla and 45.5°C in Aqaba on Monday, and sandstorms and rainfall took place in various areas in the Kingdom because of intensified heat and humidity that cause unstable weather conditions, according to the statement.
The longest heatwave to take place in Jordan started on August 25, 1932 and lasted for six days, with temperatures rising 10.2°C above the annual average, reaching 42.8°C in Amman.
On August 24, 1957, another heatwave hit for six days, where temperatures reached 39.8°C in Amman, rising seven degrees above average.
Moreover, the current heatwave did not break any records in terms of temperature because the highest temperature recorded in the Kingdom was on August 20, 2010, when it reached 43.5 °C in Amman and 48.8°C in Wadi Rayyan.
The fact that the hot air mass coming to Jordan from the Indian subcontinent passed over the desert in the north of the Arabian Peninsula and Iraq has made it hotter, and its humidity levels increased due to passing over water on the way, causing unstable weather and rainfall.
Moreover, local reasons contribute to the increase in temperatures, especially in major cities like Amman, Irbid and Salt, as a result of the pollution from transportation and factories, according to the statement.
The JMD also cited climate change as a factor.
Temperatures in Amman on Wednesday are forecast to range between 23°C and 39°C, with a humidity level of 20 to 25 per cent.
In Aqaba mercury levels will be between 30°C and 42°C, while humidity will be 25 per cent, according to the JMD's daily forecast.
It will be generally hot across the Kingdom on Wednesday, with the formation of medium- and high-altitude clouds, and a chance of showers in the eastern and southern regions, Raed Al Khattab, head of the JMD's weather forecasting section told The Jordan Times this week.
Dust and light showers are expected in the eastern and southern parts of the Kingdom during the day, with dust starting to ease off as of Wednesday night, he added.
Khattab said that on Thursday, it will be relatively hot in hilly areas and hot in other parts of the country, with northwesterly moderate to brisk winds.
Mercury levels in Amman will mark a high of 36°C, three to four degrees above the annual average for this time of the year, and a low of 24°C, while in Aqaba it will be hot at 42°C, the forecaster added.
Related Articles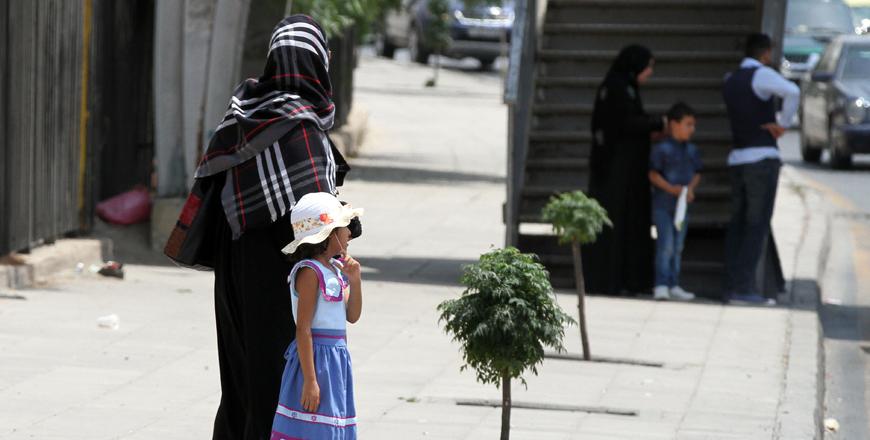 Aug 13,2015
AMMAN — A hot air mass will start affecting the Kingdom on Saturday, raising temperatures by three-to-five degrees above the annual average,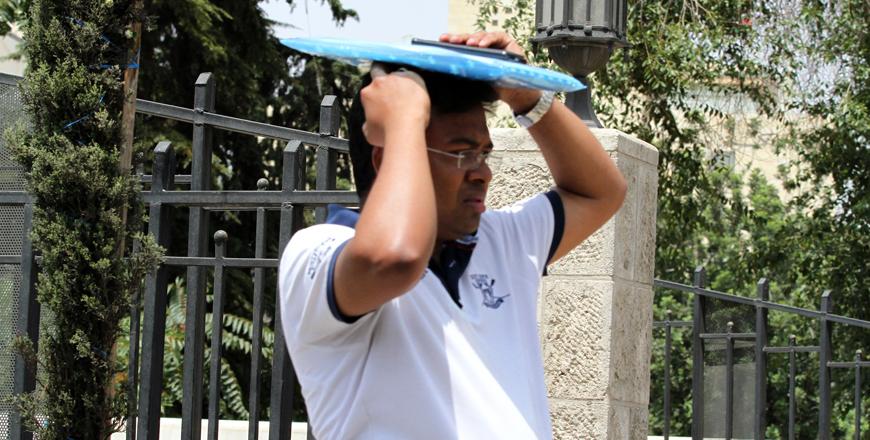 Aug 06,2015
AMMAN — The Kingdom is expected to witness fair to hot weather over the upcoming week, with mercury levels in the capital and hilly areas re
Oct 29,2015
AMMAN – The Kingdom will remain under the effect of a depression on Friday, with temperatures remaining three to four degrees below their an
Newsletter
Get top stories and blog posts emailed to you each day.