You are here
Delayed flights create hours-long turbulence for RJ passengers
By Rayya Al Muheisen - Jul 19,2022 - Last updated at Jul 19,2022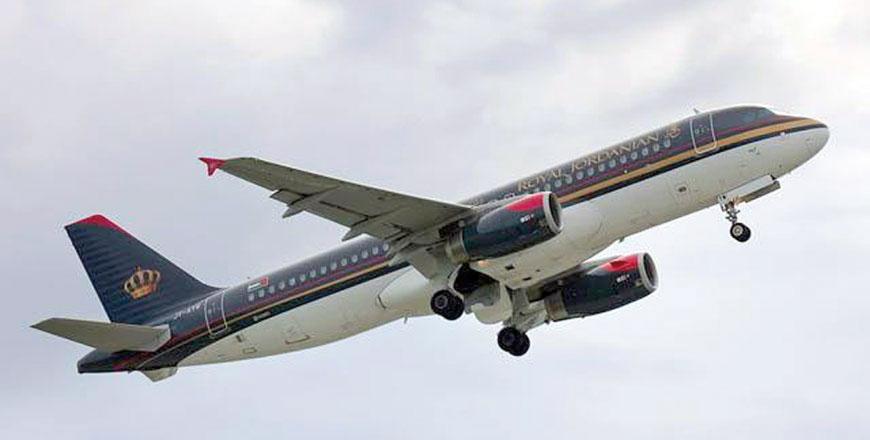 Delayed flights by Royal Jordanian Airlines have drawn negative customer feedback (File photo)
AMMAN — Delayed flights by Royal Jordanian Airlines (RJ) have drawn negative customer feedback.
Social media user Baha M Haddad said on Tuesday that his flight from Amman to Detroit, Michigan, was scheduled on July 14, however, Haddad said the flight was delayed three times.
"I was supposed to travel today at 10am. While I was at the airport an employee reached out and told me that my flight was further delayed to midnight," Haddad added.
RJ also delayed a flight coming from New York to Amman by eight hours two times, without giving passengers a departure time, according to local media channels.
Local media channels also reported that 75 Iraqi families were not able to attend a wedding in Turkey due to multiple RJ flight delays.
Meanwhile, Abdallah Al Daoud, who is a frequent RJ passenger, said that the airline is on "a sharp decline", citing "terrible" food during a 14-hour flight from Amman to Chicago.
"I met a couple of people on the plane who told me that they waited at the airport for over 48 hours," Daoud told The Jordan Times.
"The airline is representing the country. Therefore, the airline has to maintain a positive first impression about Jordan and Jordanians. The first interaction from any foreign traveller to Jordan would be with the airline," Daoud said.
He added that the services delivered by the airline are, in a way, representing the quality of services that are expected to be provided at the Kingdom.
RJ did not respond to multiple requests for comment.
Newsletter
Get top stories and blog posts emailed to you each day.