You are here
'Domestic debt up by JD250m'
By JT - May 06,2015 - Last updated at May 06,2015
AMMAN — The government borrowed JD250.4 million from local banks in the first two months of this year, according to official figures.
Data recently released by the Ministry of Finance showed that domestic public debt reached JD12.77 billion by the end of February compared to JD12.52 billion recorded at the end of 2014.
The ratio of internal debt to the gross domestic product estimated for 2015 was 47.1 per cent in the first two months as the economy is projected to expand by 3.8 per cent, while its ratio to the GDP in 2014 stood at 49.2 per cent.
With regards to foreign public debt, the ministry data indicated that indebtedness dropped slightly by JD2.7 million in the January-February period of this year, from JD8.03 billion to JD8.027 billion, to represent 29.6 per cent of the estimated GDP for 2015, while in 2014 the foreign debt ratio to the GDP was 31.6 per cent.
The overall value of the Kingdom's debt to domestic and foreign lenders reached JD20.8 billion at the end of February, or 76.7 per cent of the GDP estimated for 2015, compared with JD20.55 billion registered at the end of 2014, which was 80.8 per cent of the GDP.
On Wednesday, the ministry announced that public revenues, including domestic and foreign grants, reached JD984.2 million by the end of February compared to JD961.4 million in the same period of 2014.
Domestic revenues were put at JD872 million, 10.9 per cent higher than the same period of 2014, when local revenues stood at JD787.3 million.
The ministry attributed the rise in local revenues to a JD28.9 million increase in tax revenues and around JD57 million from other sources.
Related Articles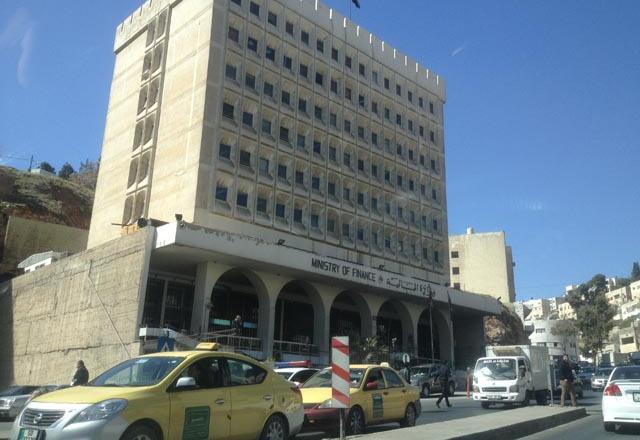 Aug 25,2014
Jordan's public debt reached over JD20 billion by the end of June, according to recent official data. 
Dec 30,2014
The budget deficit at the end of November 2014 amounted to around JD696 million compared with JD898 million at the end of the same period last year, Finance Minister Umayya Toukan said on Tuesday.  
Jun 20,2017
AMMAN — The Kingdom's debt ratio to the gross domestic product (GDP) decreased in the first third of the year, where debt stood at JD26.2 bi
Newsletter
Get top stories and blog posts emailed to you each day.