You are here
Dutch scholar studies ancient sugar industry in Jordan Valley
By Saeb Rawashdeh - Feb 07,2018 - Last updated at Feb 07,2018
The excavations at Tell Abu Surbout in 2012 (Photo courtesy of Margreet Steiner)
AMMAN — The link between the lucrative sugar industry in the Mamluk period and Tell Abu Surbut, a village some 70 kilometres northwest of Amman, was the focus of a Dutch scholar's research.
"In the Ayyubid and Mamluk periods new crops were introduced in the Jordan Valley such as sugar cane and indigo," noted Margreet Steiner.
In the earliest Ayyubid/Mamluk layers, which were excavated from 1988-1992, a large administrative building was found, she continued.
According to Steiner, who received her PhD in archaeology from Leiden University, "more than 90 per cent of the pottery from inside the building consisted of so-called sugar pots, used to produce sugar from the cane".
Later in that period, a village existed on the tell (mounds) probably from the workers in the field, she explained.
The team faced some surprises on the ground when they resumed excavations in 2012, Steiner said. "We had not expected to find a thick layer of Abbasid occupation, as we had encountered hardly any Abbasid sherds in the 1988-1992 excavations on the tell."
On the eastern summit, scholars excavated almost three metres of Abbasid houses: floors and walls on top of each other, with alleyways in between the houses, and with courtyards with bread ovens, the archaeologist noted, adding that in the houses they found the "characteristic Abbasid pottery".
"This pottery can be compared to the repertoire at Pella, published by Alan Walsmly," she said.
The second surprise, she noted, was the discovery of at least two houses from the Early Roman period.
"Not much of the Early Roman material has so far been found in this part of the Jordan Valley," Steiner said.
However, both the pottery and other discoveries, such as limestone beakers and so-called Herodian lamps, dated to the period between the 1st century BC and the 2nd century AD, the scholar claimed.
"There are clear connections with the area west of the Jordan River, which is no surprise as Abu Sarbut is located in Peraea, which was part of Herod the Great's and later Herod Antipas' kingdom," she said.
Talking about future plans, the Dutch researcher said: "So far we have excavated a settlement from the Early Roman period, ending somewhere in the 2nd century AD. Then there is an Abbasid village from the 8th-10th centuries and extensive Ayyubid/Mamluk occupation from 1250 - 1550. "
On the other hand, there are no traces of occupation from other periods, she said.
"We don't know why people settled there in these periods and why they left and did not come back. Byzantine occupation seems to have been widespread in the Jordan Valley, according to surveys, but it was not found at Abu Sarbut," she added.
The Dutch team finished the excavations in 2015, she said.
"We have since worked on the publication of the material, which we hope to finish this year, but we have no plans to further excavate the site," Steiner concluded.
Related Articles
Feb 11,2023
AMMAN — Specialisation in livestock management was a significant feature of Transjordan during the Mamluk period (1250-1517), noted a Britis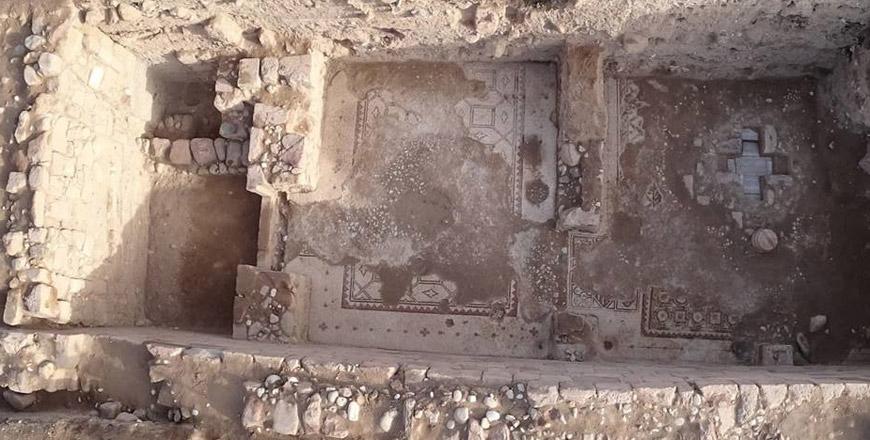 Jul 03,2017
AMMAN — Modern Ghor Safi, located at the southeastern end of the Dead Sea near the lowest point on earth, has been populated for over 12,000
Dec 09,2017
AMMAN — "We do not possess enough primary sources about the contribution of the copper mining sector to the economy of the Ayyubid-Mamluk dy