You are here
EBRD downgrades growth forecast for Jordan's economy
By JT - Nov 05,2015 - Last updated at Nov 05,2015
AMMAN – The European Bank for Reconstruction and Development (EBRD) on Thursday said it had downgraded its growth forecast for Jordan's economy this year from 3.6 per cent to 2.8 per cent.
The London-based bank attributed the decision to revise its growth forecast to instability in countries bordering the Kingdom as the deteriorating regional situation is expected to continue to weigh on the economy.
Regional instability is adversely affecting Jordan's economic performance, with growth dropping from 3.1 per cent in 2014 to 2.2 per cent in the first half of 2015, the EBRD said in its latest outlook for the economies where it invests.
The worsening turmoil in neighbouring Syria and Iraq has weighed on tourism and goods exports as Syria and Iraq together account for around 20 per cent of Jordan's export markets, and other important export destinations rely on transit routes through these countries, the EBRD said, indicating that the Kingdom's exports contracted by over 8 per cent on the year in the first half of 2015, and tourist arrivals were down by over 13 per cent over the same period.
The EBRD also cited the number of Syrian refugees hosted in Jordan, estimated at 1.5 million.
"This influx has strained labour markets, government finances and public infrastructure and services," said the report, a copy of which was emailed to The Jordan Times on Thursday.
The EBRD said growth is expected to improve moderately to 3.5 per cent in 2016, with risks skewed to the downside, adding that low global energy prices should continue to benefit Jordan given its high energy import dependency.
Last month, the World Bank and the International Monetary Fund (IMF) cut their growth forecast for Jordan in 2015 due to regional instability and the growth rate achieved in the first half of the year.
The World Bank expects Jordan's economy to grow by 2.5 per cent this year, while the IMF's forecast was put at 2.9 per cent from 3.1 per cent projected earlier in the year.
The two international financial organisations and the government expect the economy to expand by 3.7 per cent in 2016 and budget planners prepared next year's budget accordingly.
Related Articles
Apr 12,2016
AMMAN – Jordan's economy grew by 2.5 per cent in 2015, according to the International Monetary Fund (IMF). In its World Economic Outloo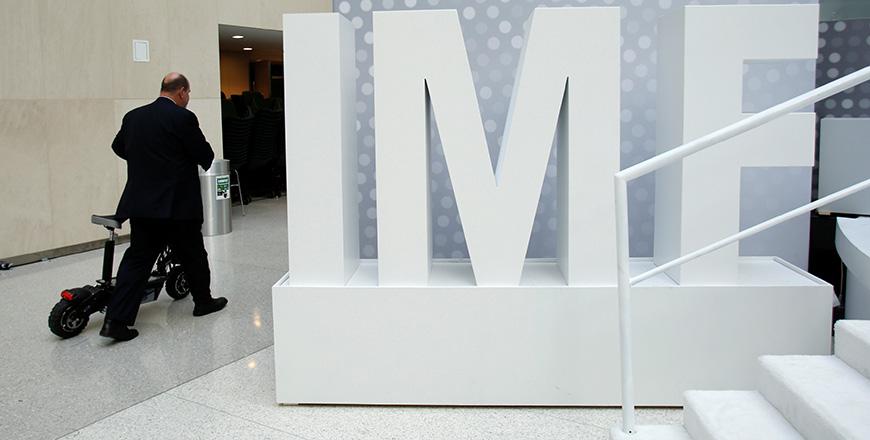 Oct 11,2016
AMMAN – The International Monetary Fund (IMF) and the World Bank have given different outlooks for Jordan's economy, with the former foresee
Oct 24,2015
AMMAN – The Kingdom's 2016 state budget would assume an average oil price of $60 per barrel and a gross domestic product growth rate of 3.7
Newsletter
Get top stories and blog posts emailed to you each day.