You are here
Electricity company says this year's plan is 'more efficient'
By Muath Freij - Jan 24,2016 - Last updated at Jan 24,2016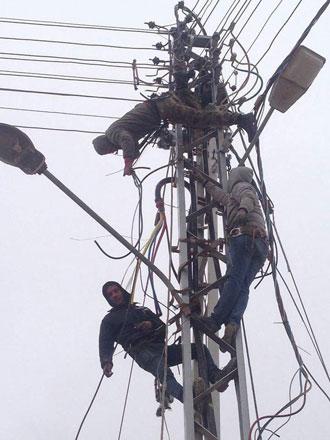 Electricity workers repair power cables in Amman on Sunday (Photo courtesy of Ali Hadid)
AMMAN – The Jordanian Electric Power Company (JEPCO) has in place an emergency plan that will ensure early response to electricity-related calls, officials at the company said on Sunday.
As a depression currently affecting the Kingdom is expected to deepen on Monday, JEPCO announced the highest level of alarm starting Saturday evening, said Raed Khashman, who is in charge of JEPCO's call centre, on Sunday.
"We have five centralised operation centres in Amman and three in Salt, Madaba and Zarqa in order to deal with any call we receive during the current weather conditions," he told The Jordan Times over the phone.
Khashman noted that JEPCO has prepared response facilities in other governorates and has secured bulldozers to open roads for maintenance teams in case they were blocked by the snow.
JEPCO covers Amman, Zarqa, Madaba and Balqa governorates.
Ali Hadid, president of the Electricity Workers Union, said around 1,700 workers, employees and management staff will be deployed to work during the expected blizzard this week.
"We are cooperating with the management to provide the emergency workers with safety gear," he told The Jordan Times.
The syndicate official said the positive development in this year's emergency plan is that the work process is decentralised so that fixing electricity breakdowns would take less time than it used to in previous years.
"We have also moved meters to safer places so that they are not flooded by water," he added.
A total of 250 electricity metres in the capital have been changed after they were damaged in heavy rainfall late last year, according to the company.
Related Articles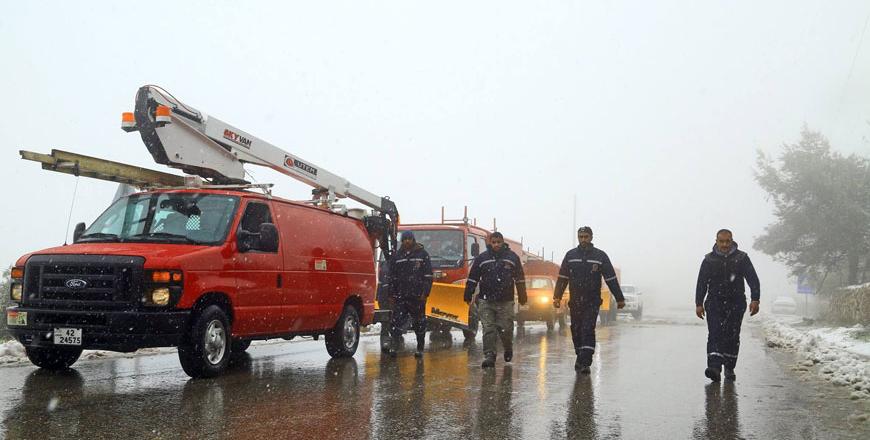 Jan 26,2016
AMMAN — The Jordanian Electric Power Company (JEPCO) dealt with 1,267 electricity disruptions since Saturday, a JEPCO official said on Tuesd
Nov 16,2014
The Jordanian Electric Power Co. Ltd. (JEPCO) has registered a total of 7,568 cases of electricity theft during the first eight months of this year, according to Hassan Abdullah, JEPCO's strategic asset manager.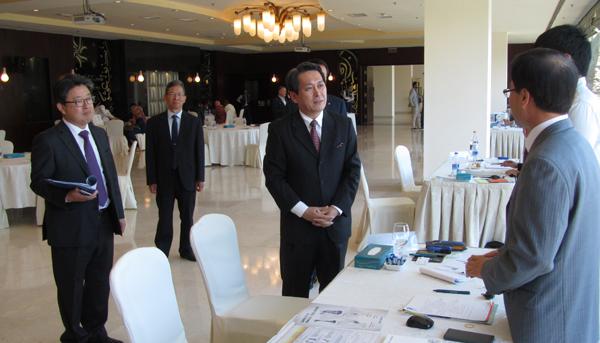 May 30,2016
AMMAN — Representatives of 10 Korean electricity specialised companies held business to business (B2B) meetings in Amman on Monday to promot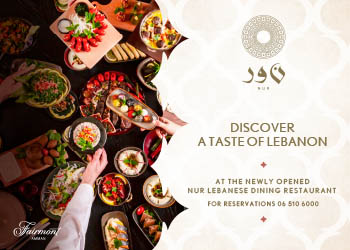 Newsletter
Get top stories and blog posts emailed to you each day.