You are here
Entrepreneur helps fellow Syrian women achieve self-sufficiency
By Muath Freij - Aug 14,2016 - Last updated at Aug 14,2016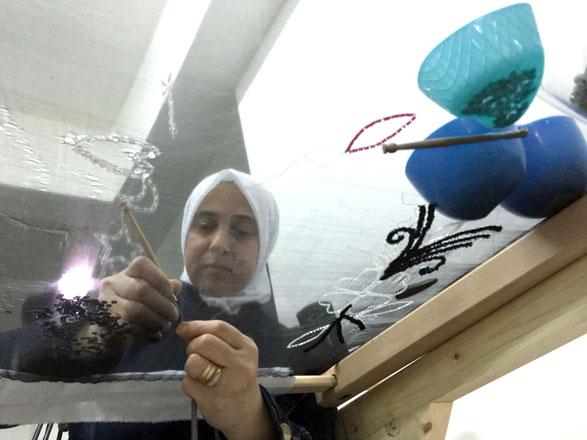 A woman makes custom jewellery in Amman recently as part of an initiative that introduces Jordanians to traditional Syrian products (Photo by Muath Freij)
AMMAN — A Syrian woman in Amman is helping her fellow refugees become self-sufficient with an initiative that also introduces Jordanians to traditional Syrian products.
Lara Shaheen employs 40 women at her company, Jasmine, named in honour of her hometown Damascus, which is sometimes referred to as "the capital of Jasmine".
The women make a range of Syrian products including handicrafts, soap, food and candles.
The work gives the women independence and the chance to mix with their hosts, Shaheen told The Jordan Times in a recent interview.
"The idea is to enable members of the Syrian community to integrate with the local society in Jordan so that they can be productive and depend on themselves," she added.
The women can also work from home, Shaheen said, noting that flexibility has enabled the maximum number of women to benefit from the opportunity.
"I feel that their morale has been boosted," she said. "They have moved to a stage where they can get accustomed to the reality they live in now."
Shaheen recalled that she started the initiative with five women.
"We have also provided training to 150 Jordanian and Palestinian women to teach them to make Syrian products," she added.
Um Kareem, who has been in Jordan for three and a half years, said that when she first arrived in Amman, she tried to work independently, selling goods in the marketplace and on the Internet.
"The idea was not successful, but when I met Lara, my situation improved," the mother of five said.
Meanwhile, Rana, who also works at the initiative and has been in Jordan since 2013, said it was important to her to work and help her husband with living expenses.
"I thought that I would be in Jordan temporarily," Rana said, explaining that she started to look for work when she realised she would not be returning to Syria any time soon.
Related Articles
Oct 15,2014
The average Jordanian derived 87 per cent of his/her daily calorie intake from plant produce in 2013, according to preliminary data prepared by the Department of Statistics (DoS).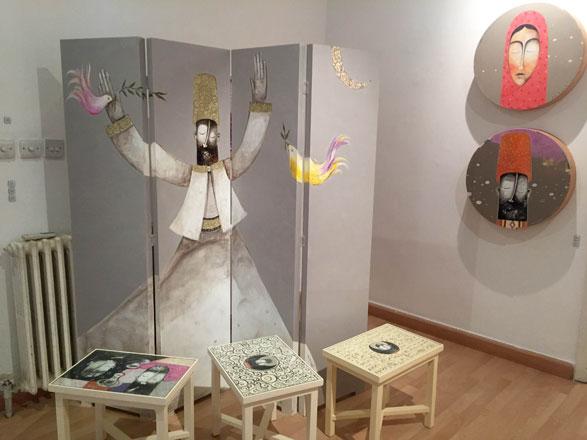 Sep 08,2016
AMMAN — Seven artists are exhibiting their work at Nabad Art Gallery as part of the Amman Design Week (ADW), tackling different issues throu
May 03,2015
They say the eyes are the mirror of the soul. The eyes of the children painted by Rana Sunaij might be the best illustration of this saying.
Newsletter
Get top stories and blog posts emailed to you each day.