You are here
European Day of Languages celebrated in Amman
By Mohammad Al Raggad - Sep 25,2016 - Last updated at Sep 25,2016
Events were held at European institutes across Amman to mark the European Day of Language on Saturday (Photo courtesy of the European Union National Institutes for Culture)
AMMAN — Jordanians celebrated the European Day of Languages on Saturday, with events featuring music, stories, quizzes and interactive games at European institutes across Amman.
This year's theme was travelling and literature, under the motto: "Take a journey around Europe with us; walking in the footsteps of sporting superstars," organisers said in a statement.
The British Council, Instituto Cervantes, Institut Français, Goethe Institut and Società Dante Alighieri held events to commemorate the day.
Some 200 languages are spoken in Europe, of which 24 are official languages while 60 are regional minority languages, said Maria Rosaria Papa, the president of the European Union National Institutes for Culture (EUNIC).
"It is a day when we celebrate the rich mosaic of different languages that coexist in all our countries, both from Europe and other regions of the world," she said, adding that languages evolve constantly and are strengthened by borrowing from other languages to contribute to enriching linguistic and cultural heritage.
Organisers decided to link this year's celebrations to sports in a bid to familiarise Jordanian language students with the culture of sports in Europe, the EUNIC president noted.
Rana Safadi, the director of cultural programmes at the EUNIC, said the celebration aimed to bring EU-Jordanian relations closer through languages, describing the turnout of this year's event as "large".
Safadi said the institutes chose the sports-themed slogan in light of the FIFA U-17 Women's World Cup, which opens on Friday.
At the Instituto Cervantes, winners were picked in a draw for free language courses.
Dana Aqrabawi, who won a course to learn Italian, told The Jordan Times that she took part in the celebrations because of her love for languages and learning.
"It was the first time I participated in the celebration and the course will help me in my work," said Aqrabawi, who works as an Arabic tutor for foreigners.
Launched by the Council of Europe in 2001 to encourage language-learning, the European Day of Languages is an annual event celebrated globally.
It aims to raise awareness of the importance of languages and to show how knowledge of multiple languages increases intercultural understanding.
Related Articles
Dec 05,2017
AMMAN — "Seven thousand languages ​​are spoken across the globe with Europe counting 23 official languages.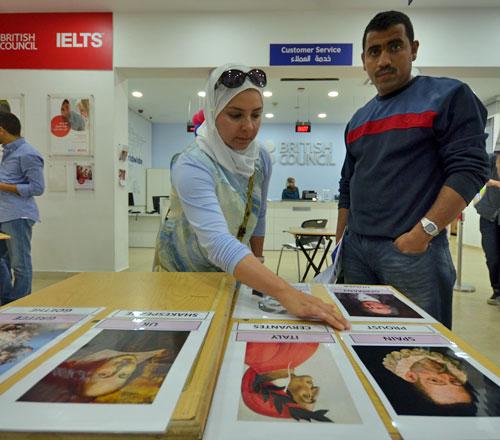 Oct 11,2015
AMMAN –– European cultural centres in Amman celebrated the European Day of Languages on Saturday, holding events across the capital to encou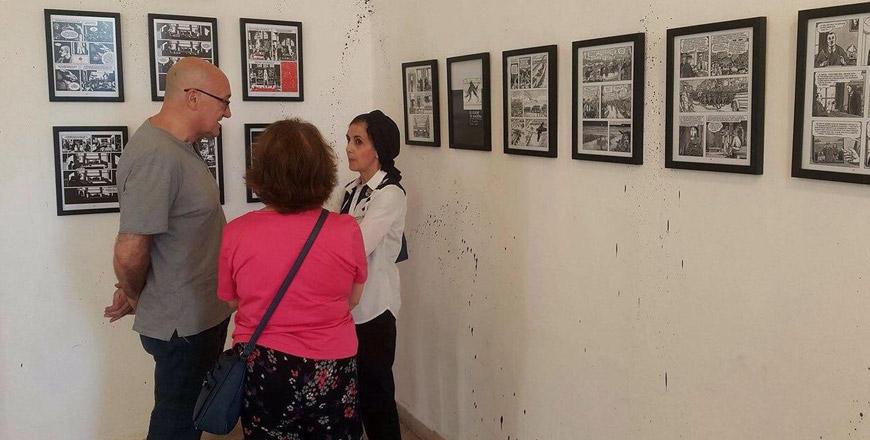 May 14,2017
AMMAN — The European Union marked Europe Day celebrations in Jordan, holding a number of cultural and artistic activities. Europe
Newsletter
Get top stories and blog posts emailed to you each day.