You are here
Exhibition lays bare female refugees' hopes, experiences
By Emily Rohof - Aug 09,2018 - Last updated at Aug 09,2018
Yafa Shanneik inaugurates the art exhibition 'Narratives of displacement' at the British Institute in Amman on Wednesday (Photo by Emily Nevils)
AMMAN — Colourful canvasses painted by refugee women living in Jordan, Germany and the UK on Wednesday brightened the walls of the British Institute in Amman (BIA), unveiled as part of the art exhibition "Narratives of displacement".
The exhibition is a piece of University of Birmingham scholar Yafa Shanneik's project, which aimed to reveal the impact of migration on women's understandings of family relationships and gender roles, Shanneik told The Jordan Times, adding that she partnered with British artist Rachel Gadsden.
"The rupture caused by migration and the uncertainties about the refugees' legal situation lead women to question patriarchal gender structures and traditional conceptions of femininity and masculinity," Shanneik explained, noting that her research focused on Muslim refugee women from Iraq and Syria, whom she interviewed before passing the material onto Gadsden, resulting in life sized images contouring the women's bodies.
Forced migrations can affect changes within the refugee family structure, the artist elaborated, stressing that such abrupt changes, particularly regarding masculinities in Arab families, increase women's vulnerabilities within their families. This then leads, in some cases, to violence against them, she claimed.
"There is a huge lack of knowledge regarding marital and divorce regulations in the countries that host refugees, sometimes leading refugees to opt for solutions that cause them more trouble," Shanneik stated.
Gadsden agreed, saying that "a woman told us that her husband, residing in Syria, only agreed to divorce her when she would hand over her baby. She wasn't willing to do this and, while the man found a second wife, they are still legally married. The Jordanian laws are on her side, but she neither has the legal knowledge nor the representation".
The scholar highlighted that the lack of financial means is also a reason for some women to not opt for a divorce, leading them to separate from their husbands without being legally divorced.
Raising knowledge on the legal regulations, religious rights, and opinions regarding marital issues (particularly in divorce cases) and changing public opinion on refugee groups are the best ways to solve these problems, Shanneik underscored, while Gadsden explained that the study will help reach a broad public through the artwork.
Art also enabled these women to express their true emotions without anything holding them back, Gadsden commented.
"Some of them start to cry when they ask me to write down the names of their daughters or husband in the paintings," recounted Gadsden's assistant Amna Ali Hussein.
Gadsden said there is also a lot of happiness during the meetings, as the women enjoy a listening ear and representing their feelings of freedom through drawing themselves tearing apart their cuffed hands.
"The women are always blown away by the result of the paintings as their work captures the sense of trauma, but also shows their hopes for the future," Gadsden emphasised.
On the current interventions of international aid agencies, Shanneik stressed: "They can reflect emancipatory models that were developed in the West but they lack understanding of and sensitivity to Muslim women and men."
"There is a need to work more closely with local NGOs and involve both refugee communities as well as mainstream society in finding solutions for their socioeconomic and legal problems," Shanneik concluded.
Related Articles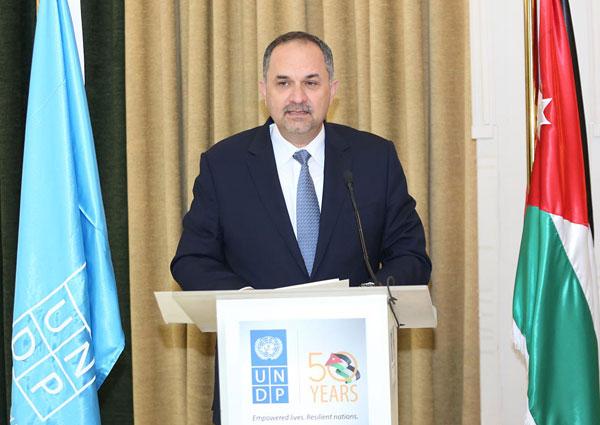 Aug 30,2016
AMMAN – The government is committed to ensuring better legal protection for women and is working to amend family, personal status and labour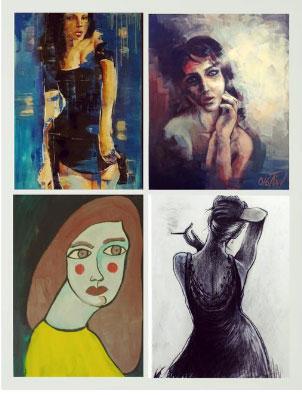 Jan 18,2018
AMMAN — The Zara Gallery on Wednesday inaugurated a group exhibition by Jordanian female artists, under the title "Delicate Lines of Strengt
Jun 27,2018
KHARTOUM — A Sudan court on Tuesday commuted the death sentence of a teenager for killing her husband who she said had raped her, instead im
Newsletter
Get top stories and blog posts emailed to you each day.