You are here
Experts discuss ways to engage Ammanis in design scene
Architect calls for creating 'spine within city' to connect its areas, people
By Suzanna Goussous - Sep 06,2016 - Last updated at Sep 06,2016
British curator Max Fraser speaks during a discussion held at the Jordan Museum on Monday as part of the Amman Design Week (Photo courtesy of ADW)
AMMAN — Design experts met at the Jordan Museum on Monday to discuss how designers can revive the city and engage Ammanis in the capital's art scene.
"It's about creating a spine within the city that links its parts and people living in different areas," said Jordanian architect Sahel Hiyari.
The architect joined British curator Max Fraser and researcher Mohammad Al Asad for the "Designer's New Skin" discussion, which was part of Amman Design Week (ADW).
Hiyari said that designers and artists should use their talents to "revitalise parts of the city that have been forgotten".
Through its art and design events, Amman is part of a network that connects the local to the regional scene, he noted.
"Designers have to organise events to make people understand what the region is capable of. Design isn't always done by designers, it's all about the talent," the expert added.
For Hiyari, hosting events in the capital is a way to "create an experience for the visitors, to introduce them to the value of good craft and high quality artwork".
Fraser, who travelled from the UK to attend ADW, said he was impressed by the designs showcased in Amman.
He urged young and aspiring designers and artists to create original pieces, not to replicate works by others.
"People come to such events from across the world to see local talents. As an international visitor, I'm interested in works made by designers from the region, not copies of pieces and installations," he emphasised.
The designs showcased by local artists will inject energy into the whole sector and "get designers out of the bubble", he added.
According to Fraser, exhibitions and talks about design are a valuable medium to reach out to designers and to improve the sector's performance.
"The Internet is a source that [people] rely on for information and ideas. However, a design week is physical. They touch pieces; people can talk to each other and to other designers, which leads to more collaboration," he said during the discussion.
Fraser said the most important part of design weeks is to brand works and show the identity of designers.
"This design week, for instance, is anchored in key locations in Jordan. This helps in embracing the whole city and inviting more people to participate."
Design events and exhibitions should be open to everyone to inspire people to create, he noted.
"People do not have enough knowledge when it comes to design, so events like these should be held to promote the sector and emphasise that it is not an elite event," he added.
The British design writer and consultant said organisations and government bodies should collaborate to develop underrated sectors such as art and design.
"It would help emphasise the problems designers face and to address the issues."
Meanwhile, Hiyari encouraged emerging designers to begin with simple products and to hold events at venues in old neighbourhoods to show their potential.
The speakers agreed that organising events in neglected areas of the capital would pave the way for residents of west Amman to interact with residents of east Amman and other areas.
"For example, this time we used the Hangar in Ras Al Ain. This encouraged people from all areas of Amman to come and enjoy the designs," said Hiyari, who curates ADW's Hangar Exhibition.
The designers expressed hope that upcoming design weeks would feature greater involvement with countries that Jordanians are less familiar with, such as countries in North Africa.
Exhibitions, workshops and talks featuring over 60 local and international designers are being held at Raghadan Tourist Terminal, the Jordan Museum, and Ras Al Ain Gallery's Hangar until Friday, as part of the ADW.
Related Articles
Aug 31,2016
AMMAN — Local and international designers will showcase their work and "revive the city's atmosphere" during Amman Design Week (ADW), which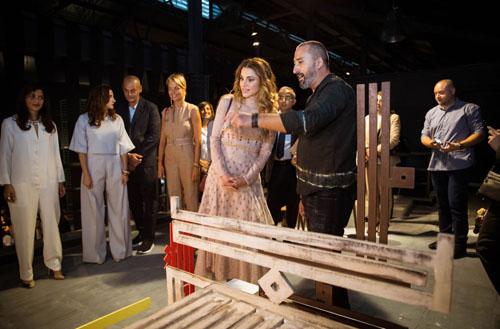 Aug 30,2016
AMMAN – Her Majesty Queen Rania on Tuesday inaugurated the first iteration of Amman Design Week (ADW), in an opening reception at the Ras Al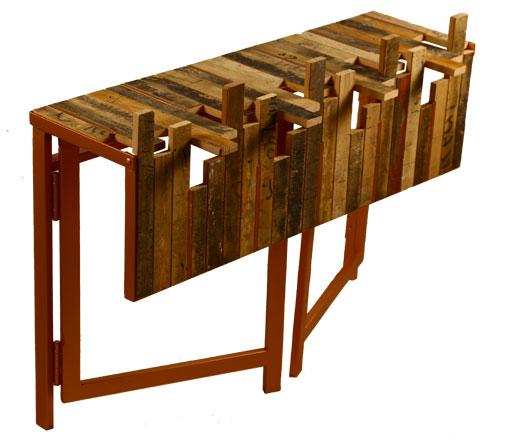 Oct 12,2017
AMMAN — For young Jordanian architect and designer Basel Naouri, Amman Design Week (ADW) is a great opportunity to display three pieces of h
Newsletter
Get top stories and blog posts emailed to you each day.