You are here
Experts finalise climate change national adaptation plan
Plan details how to achieve adaptation through planning, mainstreaming and stakeholder engagement
By Hana Namrouqa - Oct 11,2018 - Last updated at Oct 11,2018
AMMAN — With Jordan's first National Adaptation Plan (NAP) projected to be finalised later this year, experts are formulating NAP's communication strategy to improve of interdepartmental knowledge and awareness on climate risk and resilience.
The NAP, the formulation of which started in October last year, will present the impact of climate change on several developmental sectors, such as water, agriculture and biodiversity, among other areas, and outline measures to enhance the country's capacity to adapt to climate change, according to Batir Wardam, project manager of protection of environment and biodiversity at the German Development Cooperation (GIZ).
The formulation of the NAP seeks to support the implementation of the Paris agreement, as a communication strategy is part of the process of formulating a NAP, Wardam said at a workshop organised by the Ministry of Environment in partnership with the GIZ on Thursday.
While a country's nationall y determined contributions set the outcome it is aiming for, the NAP details how to achieve the outcomes through planning, mainstreaming and stakeholder engagement required for effective adaptation.
Will Bugler, an expert in communication on climate change, said that a communication strategy would improve awareness and emphasise the relevance of the NAP to regional and local audiences.
Communication can happen by raising awareness of climate change and its impact, making climate change relevant, ensuring government departments understand the implication of the NAP and providing information on how to act, Bugler added at the workshop.
During the High Level Segment meeting at the 2015 United Nations Climate Change Conference, Jordan pledged to cut its greenhouse gas emissions by 14 per cent by 2030 and to double the proportion of renewable energy in its total energy mix by 2020.
Signatories of the Paris agreement also committed to hold the rise in global temperatures below 2ºC and to strive for 1.5ºC. The agreement seeks to strengthen countries' ability to deal with the impact of climate change.
Jordan's 2013-2020 Jordan Climate Change Policy suggests that the country will witness a 1 to 4°C increase in temperatures and a 15 to 60 per cent decrease in precipitation. Both changes could, in turn, have a serious impact on the Kingdom's natural ecosystems, river basins, watersheds and biodiversity.
Meanwhile, a study carried out by Stanford University and the Ministry of Water and Irrigation in 2015 indicated that climate change over the past two decades has caused a drastic drop in rainfall, prolonging dry spells in Jordan.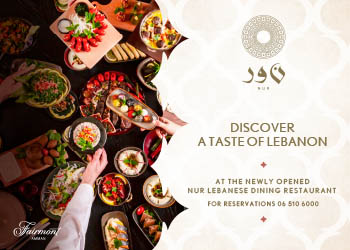 Newsletter
Get top stories and blog posts emailed to you each day.