You are here
Farmers urged to combat olive fruit fly to protect harvest
By Merza Noghai - Sep 03,2014 - Last updated at Sep 03,2014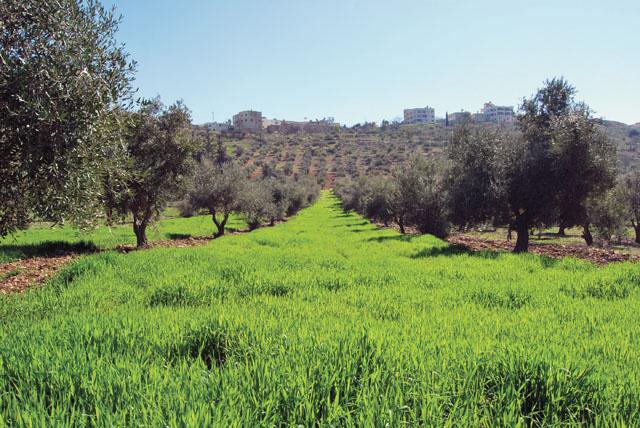 AMMAN — The olive fruit fly can pose a threat to the olive crop unless farmers take precautionary procedures to limit its negative effects, the Ministry of Agriculture said Wednesday.
The pest is more active during the months of July, August and September as olive fruits begin to ripen, Agriculture Ministry Spokesperson Nimer Haddadin told The Jordan Times.
"Weather conditions play a role in the fly's activity; higher temperatures increase its threat to the fruit," Haddadin said, noting that its impact this year is less than in 2013.
A native of eastern Africa, there are records of infestations in fruit going back to the third century BC, and the fly is considered the most damaging pest to olives in southern Europe, North Africa, the Middle East and the US, according to www.oliveoilsource.com
Haddadin called on farmers to sterilise trimming tools, trim olive trees, remove harmful weeds and use fly traps.
He said the ministry has launched several awareness campaigns and sprayed pesticides in cooperation with the private sector and farmers to fight this pest, noting that olive farmers have now enough experience to deal with the problem.
"This season's olive harvest is expected to be good as a result of the campaigns and farmers' awareness," Haddadin added.
The harvest season extends over a 75-day period between mid-October and mid-January.
Jordan is among the top 10 producers of olives and olive oil in the world and enjoy self-sufficiency, exporting extra amounts mainly to Europe.
The Kingdom's olive-planted areas are estimated to reach 1.4 million dunums, Haddadin noted.
According to the National Centre for Agricultural Research and Extension, there are over 17 million olive trees in the country, nearly half of which are in the northern region.
The average per capita consumption of olive oil in Jordan stands at about 3.43 kilogrammes per year, and the country's overall annual consumption stands at about 21,773 tonnes, according to official figures.
Related Articles
Aug 21,2016
AMMAN — A campaign is currently under way to eliminate the olive fruit fly, a pest which damages olives if left uncontrolled, according to t
Sep 24,2017
AMMAN — Olive trees are expected to bear heavier crop this year, with harvest expected to increase by 40 per cent compared with 2016, accord
Oct 12,2017
AMMAN — The Ministry of Agriculture announced on Wednesday a new initiative that targets raising awareness among school children on the heal
Newsletter
Get top stories and blog posts emailed to you each day.