You are here
'Firm implementation of law cornerstone of tackling tobacco use'
Official inspection efforts take place in parallel with awareness raising efforts, ministry spokesperson says
By Dana Al Emam - Jul 16,2017 - Last updated at Jul 16,2017
Recent amendments to the Public Health Law imposes further restrictions on those who smoke in public places (Petra photo)
AMMAN — The "firm" implementation of the Public Health Law is the "cornerstone" of achieving the desired behavioural changes relating to tobacco consumption, which will "lead to a healthier society", experts agreed on Thursday.
More institutions are "showing commitment" and anti-tobacco efforts are becoming "more serious" to implement the newly amended law, which bans smoking in public areas, said the Health Ministry's Spokesperson Hatem Azrui.
Recent amendments to the law imposed further restrictions on those who smoke in public places, including imprisonment for one to three months or a JD100-JD200 penalty for smoking in public areas and a fine of JD1,000 to JD3,000 for owners of facilities where violations take place.
Furthermore, recent amendments modified the definition of a public place, adding a more comprehensive definition, in accordance with the World Health Organisation Framework Convention on Tobacco Control.
Azrui noted that official inspection efforts take place in parallel with awareness raising efforts, adding that it is still early to measure the impact of amendments.
Meanwhile, he said the ministry's 566 trained liaison officers on law enforcement have issued 19 violation tickets to institutions and 60 other warnings, and closed down two coffee shops since the beginning of the intensified campaign.
Mervat Mheirat, the director of the Greater Amman Municipality's health supervision department, agreed with Azrui, noting that impact measurement will take place at least a year from now.
Mheirat said that a number of violations has been referred to the judiciary, expecting further impact of the law after court rulings are announced some fout-five months from now.
She noted that amendments to the law will help curb smoking in public areas, especially among underage people.
"Smoking is spreading, even in places where young people are supposed to practise physical and mental activities," she told The Jordan Times over the phone, adding that awareness raising has to particularly address this segment.
Related Articles
May 17,2017
AMMAN — The Ministry of Health is scheduled to launch a national awareness campaign to fight smoking, a ministry official said Wednesday.&nb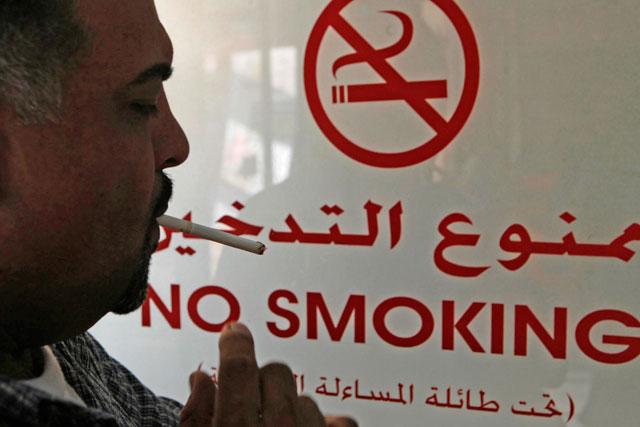 Feb 16,2017
AMMAN — The proposed amendments to the Public Health Law are "a step in the right direction" and are in line with international efforts in t
Jan 31,2015
Firm enforcement of the Public Health Law will contribute to transforming Amman into "a city that can breathe", according to a Greater Amman Municipality (GAM) official.
Newsletter
Get top stories and blog posts emailed to you each day.