You are here
Four-year plan to improve health sector's human resources
By Maram Kayed - Oct 15,2018 - Last updated at Oct 15,2018
AMMAN — A comprehensive, four-year, national plan to improve human resources in the health sector was launched on Monday by the Higher Health Council (HHC) and the USAID-funded Human Resources for Health in 2030 programme.
According to a report presented at the launch, "the number of health workers in Jordan falls below international ratios", with a ratio of physicians standing at 19.6 physicians per 10,000 citizens in Amman, in comparison to a 6.9 ratio in Zarqa, putting Amman on top of the most equipped cities in Jordan despite this shortage.
Secretary General of the HHC Mohammad Rasool Tarawneh told The Jordan Times that "this lack of trained workers in Amman, and even more in rural and urban areas, is one of the main issues standing in the way of better health services".
The plan will help address the "inadequate distribution of health workforce to meet the needs of each governorate, in addition to the absence of a development system for health professionals", said the Executive Manager of the Private Hospitals Association Samer Al Khuffash, noting that it will also focus on enhancing the health workforce by addressing the current lack of evidence-informed decision making in the HHC, widespread workplace violence against women and insufficient policies to overcome the gaps.
USAID Director of the Population and Family Health Office Daniel Sinclar told The Jordan Times that the USAID felt the need to focus on the human resources aspect of the health sector in Jordan because "behind every vaccine, medicine or operation is a health worker doing them."
Doctors, health experts and Ministry of Health workers present at the launch expressed their enthusiasm towards the feasibility of "noticeable improvement" in the performance of the workers after the implementation of the plan.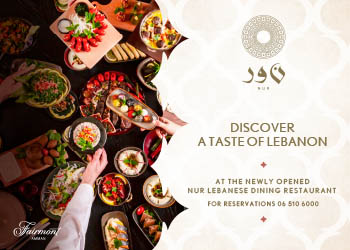 Newsletter
Get top stories and blog posts emailed to you each day.