You are here
'Fourth MERS death recorded in Jordan'
By Khetam Malkawi - May 06,2014 - Last updated at May 06,2014
AMMAN — Jordan recorded its fourth Middle East Respiratory Syndrome (MERS) coronavirus-related death on Monday, a Health Ministry official said on Tuesday.
Mohammad Abdullat, director of the Health Ministry's communicable diseases directorate, said the latest fatality was a 56-year-old man who died at the University of Jordan Hospital on the same day he was admitted to the facility.
Abdullat noted that the man, who used to work as a respiratory therapy technician in one of the country's hospitals, was also diagnosed with pneumonia.
"This is the second coronavirus-related death this year, and the fourth since 2012," he told The Jordan Times over the phone, adding that the virus might lead to death even among people who do not have other respiratory diseases.
According to the World Health Organisation (WHO) website, coronaviruses are a large family of viruses that cause a range of illnesses in humans, from the common cold to the Severe Acute Respiratory Syndrome.
Viruses in this family also cause a number of animal diseases.
MERS is a strain of coronavirus that was first identified in 2012 in Saudi Arabia. "Our understanding of the virus and the disease it causes is continuing to evolve," WHO said.
So far, there is no medication for the virus, Abdullat said, adding that the ministry has informed hospitals across the Kingdom to report any suspected MERS case.
"Since 2012, eight cases of MERS were diagnosed in Jordan and some of them were not Jordanians," he noted.
Although the highest number of MERS cases was reported in Saudi Arabia, Abdullat said there will be no restrictions for entry on the border between the two countries or any measure to prevent Jordanians from travelling there.
According to news reports, the total number of cases discovered in Saudi Arabia is 371, with 107 deaths.
Meanwhile, the National Committee for the Prevention of Epidemics on Monday formed an on-call "treatment" committee that will be entrusted with following up on MERS cases.
The committee comprises representatives of the Health Ministry, the Royal Medical Services, university hospitals and the private sector.
During a meeting on Monday, Health Ministry Secretary General Daifallah Lozi stressed the importance of joint efforts to confront the disease.
Related Articles
Aug 30,2015
AMMAN — A new case of Middle East Respiratory Syndrome (MERS) coronavirus-related infection has been registered in the Kingdom, the Health M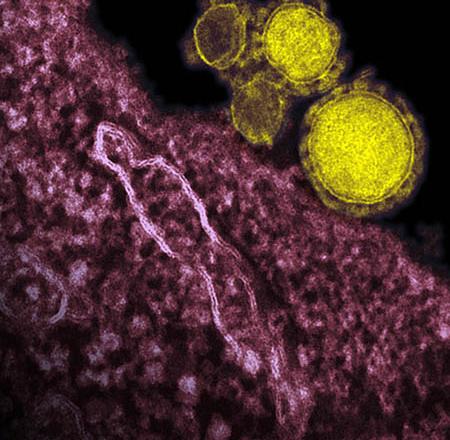 May 11,2014
As Jordan registered its fifth Middle East Respiratory Syndrome (MERS) coronavirus-related fatality on Sunday, health authorities called on the public to take the necessary precautions since there is still no medication for the virus.
Aug 25,2015
AMMAN — The Kingdom has registered a new Middle East Respiratory Syndrome (MERS) coronavirus-related infection, the Health Ministry said on
Newsletter
Get top stories and blog posts emailed to you each day.