You are here
'Free zone export revenue down 35-40% due to regional turmoil'
By Suzanna Goussous - Feb 20,2016 - Last updated at Feb 20,2016
AMMAN — The Kingdom's exports have been witnessing a decline since last year, and many factories in the free zones recorded losses, Jordan Free Zone Investor Commission (JFZIC) President Nabeel Rumman said on Saturday.
Jordan used to receive around $5 billion in revenue from free zone products, but this amount declined by 35-40 per cent in 2015, Rumman said, adding that Iraq's market alone used to contribute around $2.5 billion.
Free zone products include oil, spare parts, garments, foodstuffs, and dairy factories, he noted.
According to JFZIC figures previously sent to The Jordan Times, the number of used and new cars re-exported from the free zone declined by 34 per cent to 59,424 in 2015, from 90,512 in 2014.
In January this year, 3,137 cars were re-exported, down from 4,988 in the same month in 2015.
"We used to export via [the Iraqi city of] Basra, but in [April] 2015, the borders were closed, which led to losses," Rumman told The Jordan Times.
The Kingdom's main markets for exports are Iraq, Libya, Yemen, and several Gulf Arab countries, but demand for free zone products decreased as the region started witnessing political instability and fuel prices dropped, he said.
"Saudi Arabia and some other Gulf countries were the main buyers of construction machines and concrete. The demand has declined ever since fuel prices decreased."
In 2016, Rumman predicted a further downturn for the exports market.
"A clear recession is seen for the factories in the free zone. Production lines at several companies have recorded a decline. In a month and a half, the workload has collapsed," said.
Rumman expected the current year to be the "worst" so far in regard to the falling value of exports.
"If factories and the workload follow the same path they are currently on, factories will have to close down production lines and other departments," he said.
Related Articles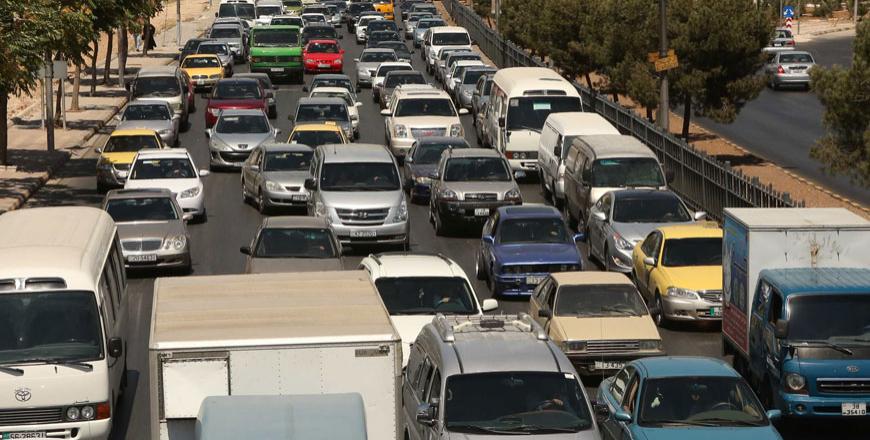 Jan 13,2016
AMMAN —Jordan imported used cars worth almost JD740 million in 2015, registering a 16.5 per cent increase over 2014, a sector leader said Tu
Jul 20,2014
Imports of used cars into the Jordanian market surged by nearly 45 per cent during the first six months of this year over the same period of 2013 
Nov 22,2014
Manufacturers and investors in Jordan's free zone are struggling with "sky-high" shipping costs to reach their clients in trouble-hit Iraq. 
Newsletter
Get top stories and blog posts emailed to you each day.