You are here
French scholar retraces history of Jerash through buildings' inscriptions
By Saeb Rawashdeh - Oct 14,2017 - Last updated at Oct 14,2017
AMMAN — In "Royal Correspondence in the Hellenistic Period" (published in 1934), American historian Charles Bradford Welles (1901-1969) gathered a collection of inscriptions in Greek and Latin as a preliminary work to "Gerasa, city of the Decapolis" published four years later by C.H Kracling, in which Welles collected inscriptions found in Jerash.
"Welles has done a really good job in terms of collecting all the published and unpublished Greek and Latin inscriptions of Jerash [Gerasa] and in terms of analysing them," said French historian Pierre-Louis Gatier, who noted that such inscriptions form the basis of historical and archaeological studies as they explain the origin of a building, its year of construction and its type of financing.
There are tombstones which allow us to reconstruct families' history or to understand what kind of people were living in Gerasa, the scholar noted.
"Inscriptions include poems, dedications of statues, prayers and many other things," he said, noting that these allow researchers to get a better picture of the historical era they study.
"The difficulty is that most of the inscriptions are partly destroyed or hard to read. The epigraphists have to fill the gaps and complete the sentences with as much caution as possible," added Gatier, who is also an epigraphist and archaeologist himself.
He is part of the French-Jordanian team that runs a project started in 1929, which is still ongoing that aims to analyse Greek and Latin inscriptions in the Near East (Jordan, Lebanon, Syria) in collaboration with the Department of Antiquities.
According to Gatier, Welles was a "very good scholar" who knew perfectly Greek and Latin languages, ancient history and ancient cultures.
"Unfortunately, he never translated the inscriptions he published and most of his commentaries are very brief," he told The Jordan Times in a recent e-mail interview.
Despite his qualities, Welles was "an armchair epigraphist", according to Gatier, who noted that the American academic never visited Jerash and that he wrote his study of the 361 inscriptions without seeing them in person, apart from those kept in American museums.
"He worked with pictures and drawings from other people, including the members of the English-American excavation team in Jerash. Because of that, we can find several mistakes in his publication. For example, one inscription has two different numbers with nearly the same text," the historian highlighted.
Furthermore, there are cases where two or three fragments of inscriptions separated by Welles fit together to constitute a single inscription while there are some inscriptions which were poorly deciphered from the pictures, the French researcher emphasised.
"Nowadays, we seek to include the inscriptions of the surrounding villages in the study, as they were part of the large territory of the city of Gerasa and have so far been neglected by Welles," Gatier said.
"My aim is to publish a new volume that includes these rural inscriptions, reassessing the inscriptions published by Welles. I will add the nearly 200 inscriptions discovered after Welles, in addition to including translations and commentaries," he continued.
The new discoveries Gatier is referring to are the result of the excavations carried in Jerash since the seventies. "Each year, there is an amount of new inscriptions that we discover in many categories," he stated.
One important discovery was the demonstration of the administrative role of Gerasa in the Roman province of Arabia, as the second capital and the seat of the province financial administration, he underlined.
"This explains the helpful presence of many civil servants and soldiers in this small but rich town. There are still many more discoveries about social life, Greek culture, religious life that we need to uncover. The history of Jerash has to be completely rewritten," Gatier concluded.
Related Articles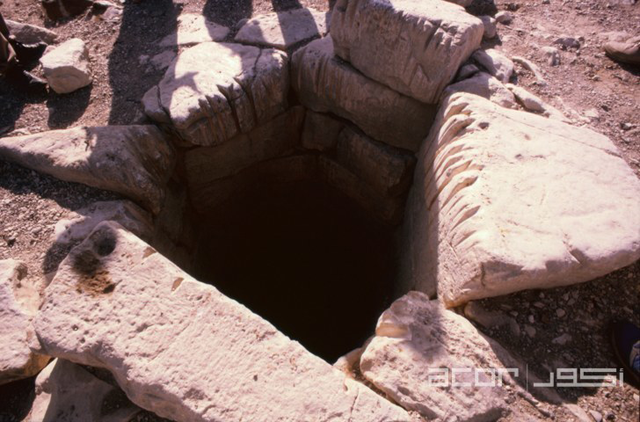 Oct 24,2022
AMMAN — During the Arab Revolt in 1917, T.E.
Sep 19,2019
AMMAN — Khirbet es-Samra, an archaeological site located some 50 kilometres north of Amman, contains the world's only Aramaic-inscribed
Jun 28,2021
AMMAN — Following the intervention of Roman general Pompey the Great (106 BC-48 BC) in the Levant, Gerasa (Jerash) and Philadelphia (Amman)