You are here
'GAM seeks closer, easier relations with residents'
By Andrea López-Tomàs - Feb 06,2018 - Last updated at Feb 06,2018
AMMAN — The Greater Amman Municipality (GAM) is working on cutting red tape in the provision of its services to boost citizens' confidence in the institution, according to Amman Mayor Yousef Shawarbeh.
The mayor made the remarks during a talk held on Monday under the title "The future challenges of the Greater Amman Municipality".
"GAM is focusing its efforts on developing a digitalisation of all the bureaucratic procedures to simplify and create a closer and easier relations between the citizens and the city," Shawarbeh said.
He explained that the new regulation introduced on January 1 — which states that all requests for renovating establishments' licences must be presented in an electronic format — has allowed the renewal of more than 30,000 permissions for Ammani businesses.
"Our aim is to bring transparency and eliminate bureaucracy for our citizens' convenience," GAM's mayor said.
Shawarbeh also highlighted the new law for the establishments' inspections in accordance with GAM's goals of "transparency and clarity".
"We want to build confidence between the employers and the inspectors; we have received many complaints of bad behaviours from the inspectors and we apologise for that," Shawarbeh said.
Throughout the discussion, Shawarbeh outlined the major challenges the capital is facing and the projects designed to address them in the next three years.
He expressed his concerns regarding the transportation issue in Amman and the efforts the government is exerting to improve the lack of an effective public system, with a focus on the Bus Rapid Transport.
Related Articles
Sep 23,2017
AMMAN — Amman Mayor Yousef Shawarbeh has said that the Greater Amman Municipality (GAM) is working to ensure that all neighbourhoods of Amma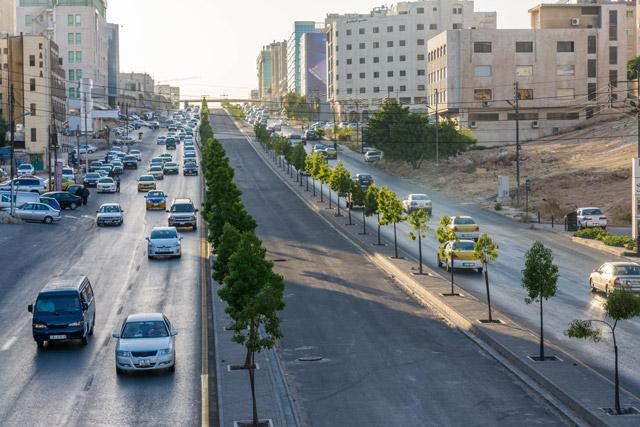 Apr 19,2017
AMMAN — The absence of a proper public transport system and sound management of waste are two of the major problems Greater Amman Municipali
Aug 25,2015
AMMAN — The Greater Amman Municipality (GAM) has intensified its field inspections targeting street vendors and illegal kiosks on the airpor
Newsletter
Get top stories and blog posts emailed to you each day.