You are here
German-funded award to recognise gender equality initiatives
By Rana Husseini - Jan 31,2016 - Last updated at Jan 31,2016
AMMAN — Local organisations and individuals working towards gender equality in Jordan, Palestine and Lebanon will be eligible to compete for the MANARA Award for Gender Equality later this month, its organisers said on Sunday.
The award aims to highlight good practices in the area of gender equality, said Marieke Gattermann, programme adviser at the German agency GIZ's Open Regional Fund for MENA (ORF-MENA).
"We want these entities to give their ideas and success stories to other women and to encourage women to learn from these experiences and inspire others," Gattermann told reporters.
In order to add a different perspective, MANARA will showcase positive practices from the Middle East through a regional competition and encourage gender advocates to exchange ideas and learn from each other, she said.
Rawan Ababneh, advocacy and gender equality expert for ORF, said the award is targeting individuals and organisations that conducted gender equality projects in the social, political, economic, research and filming/documentation fields.
Achievements towards gender equality vary in Jordan, the Palestinian Territories and Lebanon, Ababneh told the press.
"Even though women's rights and their wellbeing are still at risk, women have achieved remarkable results in tackling inequality," she added.
Ababneh said the idea behind the award is to support and promote the local community and to focus on the positive image of women.
GIZ-ORF-MENA Project Coordinator Mohammad Kolak said the award will focus on the following areas: women as active citizens, capacity development and capacity building for decision-making.
Applicants must be residents of Jordan, Lebanon or Palestine aged 18 years or older, who are addressing gender inequalities and can show a positive problem-solving approach, according to Kolak.
He added that the applicants should have an ongoing initiative with finished results no later than two years away.
"The prize consists of 10,000 euro for three initiatives that could be from any of the three countries," Kolak told reporters.
According to Ababneh, the official launch of the award is expected to take place on February 8.
"The application period is from February 8 until March 20," Ababneh said.
Related Articles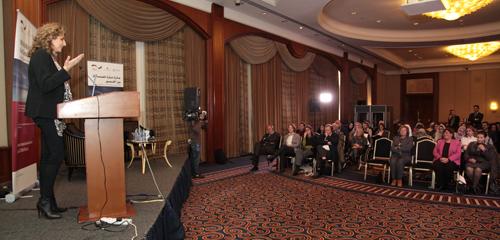 Feb 08,2016
AMMAN — Local organisations and individuals in Jordan, Lebanon and Palestine working on projects in the field of gender equality have around
May 15,2016
AMMAN — Three Palestinian women organisations have won the Manara Award for Gender Equality, the organisers announced on Sunday.The candidat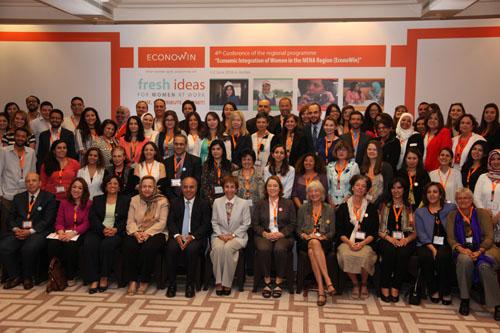 Jun 01,2016
AMMAN — HRH Princess Basma on Wednesday said that even after decades of work towards creating effective gender equality, the gap between the
Newsletter
Get top stories and blog posts emailed to you each day.