You are here
Global ICT leaders urge focus on education to advance sector
By Mohammad Ghazal - Nov 12,2014 - Last updated at Nov 12,2014
AMMAN — As almost half of added value growth in economies will come from the technology sector, ICT leaders on Wednesday called for more focus on ICT education and encouraging innovation in the field, which they said can effectively create needed jobs to reduce unemployment.
The experts, who labelled the ICT sector as an enabler of and an engine for economies, stressed the importance of increasing the percentage of people using technology as well as the Internet, a matter they said will increase productivity and boost entrepreneurship.
They made their remarks at the opening of the MENA ICT Forum 2014, which His Majesty King Abdullah attended accompanied by Her Majesty Queen Rania. Local, regional and international leaders and experts in the field of ICT participated in the event.
"It is very important to focus on increasing basic computer literacy. When people have access to technology and they know how to use it there is a great economic opportunity," Allen Blue, co-founder of LinkedIn, said at the plenary session Wednesday.
"Everyone who has access to technology and the Internet and knows how to use them is a potential entrepreneur," Blue said Wednesday.
John Davis, president of "Intel", stressed the importance of using technologies to create jobs for youths, noting that new technologies such as big data, cloud computing, the Internet of Things create opportunities for new businesses.
To reach the maximum potential of the ICT sector in Jordan, Davis called for focusing on education as a key pillar for increasing competitiveness in the sector.
He also called for focusing on innovation and entrepreneurial skills in the Kingdom.
At the opening of the forum, Minister of Information and Communications Technology Azzam Sleit reviewed the government's efforts in enhancing ICT infrastructure and providing new e-services to citizens, noting that the usage of smartphones and devices in Jordan is increasing at a rapid pace, which necessitates more efforts.
According to Computerworld's Forecast 2014 survey of 221 IT executives, in the next three to five years, the five technologies most likely to upset the status quo are social networking, cloud computing and software as a service (SaaS), mobility and e-payment, predictive analytics and Big and Open data. Globally, tablet use has increased drastically. According to the International Data Corporation (IDC), the number of PCs will fall from 28.7 per cent of the device market in 2013 to 13 per cent in 2017, Sleit noted.
Tablets will increase from 11.8 per cent in 2013 to 16.5 per cent by 2017, and smartphones will increase from 59.5 per cent to 70.5 per cent within the said period.
The ICT sector contributes 12.8 per cent of the GDP in Jordan and there are 30 public and private universities in Jordan "which proudly add about 6,000 professionals to the ICT labour force every year", said the minister.
On the sidelines of the event, His Majesty also opened a facility called "Grow" that hosts incubators and accelerators for supporting start-ups and entrepreneurs.
In a Facebook post, His Majesty wrote: "Today, I am proud to witness our Jordanian pioneering youth's brilliant achievements, whose creativity and excellence were marked at the ICT MENA forum. It is because of our youth's outstanding level of creativity that we will continue to maintain our leading regional and developed position in this critical sector. I am proud of each one of you, and I look forward to your continued achievements. Forward Together."
Related Articles
Oct 14,2014
Almost half of the households in Jordan have personal computers and 57 per cent of them have an Internet subscription, according to a study released Tuesday.
Jun 02,2014
The ICT Ministry on Monday launched a National Cloud platform, it said will reduce its IT expenses.
Mar 10,2018
AMMAN — Prime Minister Hani Mulki and 22 ministers were on Friday in a conversation with 150 young people representing all the Kingdom's gov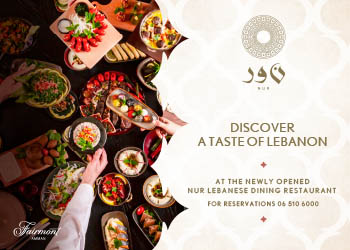 Newsletter
Get top stories and blog posts emailed to you each day.