You are here
Gov't mulls suing promoters of Petra as Israeli site
By Laila Azzeh , Suzanna Goussous - Sep 08,2015 - Last updated at Sep 08,2015
AMMAN — The Tourism Ministry said Tuesday it is studying a social media post promoting the ancient city of Petra as located in Israel to decide whether to file a lawsuit against those behind it.
"It is a fact that a certain body markets Petra as an Israeli location," the ministry's secretary general, Issa Gammoh, told The Jordan Times.
Noting that the practice is not new, he said tourists coming to the Nabataean city from Israel have to pay tourism authorities in Jordan JD90 as entrance fees, which is JD40 above the sum charged to foreign visitors coming from other places.
Kay Arthur, a US Bible teacher and author, posted a photo of Petra city, which is located some 245km south of Amman, with the words "2016 Israel Tour".
"We have to first study the motives behind the post and whether it is posted by the author herself or not," Gammoh said.
The link posted by Arthur promotes a visit to "holy sites in Israel" in 2016 and an extension visit to several sites in Jordan as part of the tour.
"Jordan is not an extension destination. We refuse to promote it this way. Jordan is an independent destination," Gammoh stressed.
The link Arthur posted on her official Facebook page introduces her organisation, Precept Ministries International, as the coordinator of the trip.
Arthur removed the poster from her page later in the day, after a storm of criticism by both Jordanians and others on social media, who described the post as "misleading" and "problematic".
David Scott left a comment saying: "This is Jordan not Israel," noting that Jordan hosts Palestinian refugees who fled "Israeli aggression and land-grabbing".
"This is a historical place in Jordan, Israel who? Educate yourself, Kay Arthur," wrote Mustafa Ayad Dolimi.
"… Jordan [is] an Arab nation on the east bank of the Jordan River… it is home to the famed archaeological site of Petra, the Nabataean capital dating to around 300 BCE, set in a narrow valley with tombs," Issa Awamleh commented.
Renad N. Samaan wrote: "Petra is one of the [New] Seven Wonders [of] the World, it is in my country Jordan, not Israel."
Tarek Bakri, Palestinian activist, wrote: "First our food, then culture, and now Petra?"
The photo received about 1,720 likes, more than 2,300 comments, and 2,325 shares.
Meanwhile, the efforts of the Jordan Tourism Board (JTB) to encourage internal tourism are ongoing.
"We want all citizens to visit Petra and promote it on social media. There are still Jordanians who have never visited it," Gammoh said.
He cited the packages of quality services with suitable prices for Jordanians planning overnight stays.
In mid-August, a campaign funded by the government was launched to encourage tourists to visit the ancient city of Petra.
In previous remarks, JTB Managing Director Abed Al Razzaq Arabiyat said the campaign includes television and radio commercials, in addition to advertisements on billboards, taxis and tram stations in many countries around the world.
The number of visitors to the rose-red city dropped by 34 per cent in the first six months of 2015, compared to the same period last year due to regional unrest. The drop is blamed on regional unrest.
According to official figures, 215,970 tourists visited the Nabataean city in the January-June period, compared to 327,858 tourists in the same period of 2014.
Related Articles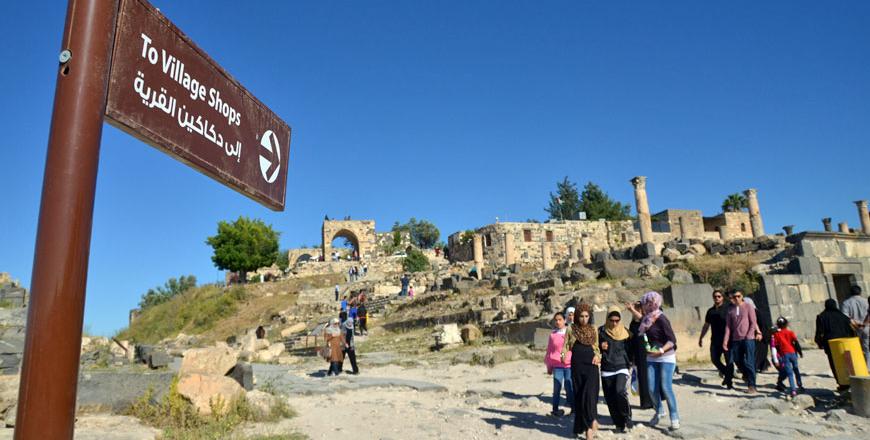 Jan 19,2016
AMMAN — "Unfamiliar" tourist sites around the Kingdom can be promoted as providing visual experiences and opportunities for interaction with
Dec 24,2015
The Cabinet on Wednesday extended a decision to charge Arab tourists the same entry fees as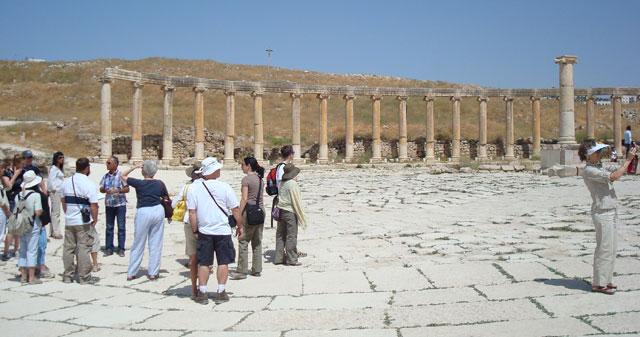 Dec 22,2014
Despite the increase in tourism revenues in the first 11 months of the year, the number of tourists visiting archaeological sites witnessed a drop in that period, with the Jordan Tourism Board (JTB) planning to target direct consumers to promote these sites for 2015.
Newsletter
Get top stories and blog posts emailed to you each day.