You are here
Gov't plans to hike fuel prices, unify sales tax at 16%
By Jassar Al Tahat , Petra - Jan 09,2017 - Last updated at Jan 09,2017
AMMAN — The government plans to raise the prices of fuel derivates by JD0.07 per litre starting from next month, Finance Minister Omar Malhas told members of the Lower House Finance Committee on Sunday, in the presence of Prime Minister Hani Mulki.
"In light of the economic situation in the Kingdom, the government has no other choice than to raise the prices of fuel derivatives by seven piasters [per litre], as of next month," Malhas told lawmakers.
He said that the price of the gas cylinder used for cooking and heating would also be raised by JD1.5
However, at a Lower House oversight session also held on Sunday, Mulki assured MPs that the price of a gas cylinder will remain unchanged at JD7.
"We cannot increase the price in the current circumstances," Mulki said, responding to MPs' questions during the session.
Later in the day, Chairperson of the House's Financial Committee MP Ahmad Safadi told Jordan TV that the government had changed plans and decided to limit the price hike to gasoline, both 90 and 95 octane. It will also double the fee of issuing passports to reach JD40.
Meanwhile, Malhas said that the government also plans to unify the sales tax at 16 per cent, cancelling the zero tax on certain items.
The minister noted that the price and tax hikes are part of a plan to collect JD3 billion in the coming years, including JD450 million in 2017, JD520 million next year and JD570 million in 2019.
Fuel prices in Jordan are set by a government committee which meets monthly, and adjusts fuel prices to correspond with changes in oil prices on the international market.
Prices of oil derivatives on the local market are calculated based on international prices, with the addition of other costs such as shipment, handling and taxes, including the new hike.
Before adding the new seven-piasters increase, overall taxes on oil derivatives were as follows: 22 per cent on 90 octane, 40 per cent on 95-octane, and 6 per cent for all other fuel products, except heavy oil.
In June, the government also decided to impose a fixed Treasury allowance on fuel amounting to 25 fils per litre, in line with Jordan's agreement with the International Monetary Fund, and in implementation of the Cabinet's decision to add 25 fils to fuel prices to support the budget.
Related Articles
Jun 30,2018
AMMAN — The government's fuel pricing committee on Saturday decided to postpone the announcement of the July oil derivatives prices until th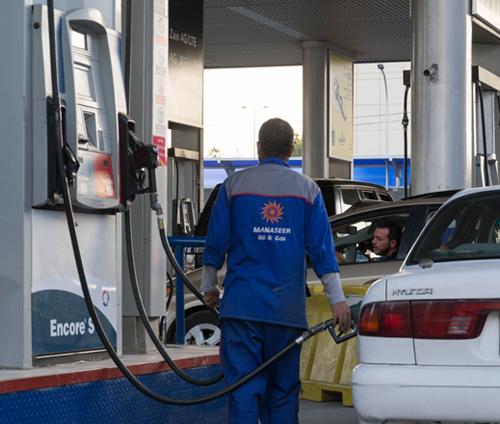 Oct 01,2016
AMMAN — The government on Friday decided to increase the prices of gasoline, kerosene and diesel, and to maintain the price of gas cylinders
Aug 31,2016
AMMAN — The government on Wednesday decided to keep the prices of fuel derivatives unchanged in September.The decision, issued by Minister o
Newsletter
Get top stories and blog posts emailed to you each day.