You are here
Gov't raises fuel prices by 2.05 to 8.64%
By JT - Jun 23,2016 - Last updated at Jun 23,2016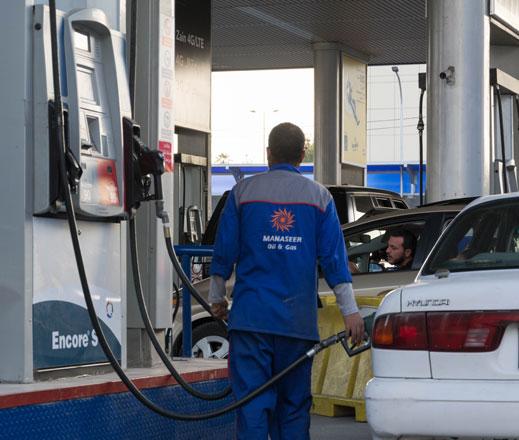 Under a government decision announced Wednesday, one litre of unleaded 90-octane gasoline will be sold at JD 0.580, while a litre of unleaded 95-octane gasoline will be sold at JD 0.745 (Photo by Amjad Ghsoun)
AMMAN — The government on Wednesday decided to increase the prices of gasoline, kerosene and diesel by 2.05 to 8.64 per cent and to maintain the price of gas cylinders unchanged at JD7, the Jordan News Agency, Petra, reported.
The government's decision, effective as of Thursday, was taken in accordance with the recommendations of the fuel pricing committee, which convened a day before.
The decision was also taken after adding the Treasury allowance, which amounts to 25 fils, in light of Jordan's agreement with the International Monetary Fund and in implementation of the Cabinet decision to add 25 fils to fuel prices as a way of supporting the budget.
Under the decision, effective from June 23 until July 31, kerosene and diesel will be sold at JD0.440 per litre, up from JD0.405 per litre, an increase of around 8.64 per cent.
The prices of unleaded 90-octane and 95-octane gasoline will see a 3.57 and 2.05 per cent increase respectively.
One litre of unleaded 90-octane gasoline will be sold at JD 0.580, up from JD 0.560, while a litre of unleaded 95-octane gasoline will be sold at JD 0.745, up from JD0.730.
A government pricing committee meets monthly to adjust prices to correspond with changes in oil prices on the international market.
The committee noted that the price of gas cylinders will remain unchanged at JD 7.
Prices of oil derivatives on the local market are calculated based on international prices, with the addition of other costs such as shipment, handling and taxes.
Overall taxes on oil derivatives are as follows: 22 per cent on 90-octane and 40 per cent on 95-octane, while the tax is 6 per cent for all other fuel products, except for heavy oil.
All derivatives are subject to a JD0.006 stamp fee.
Related Articles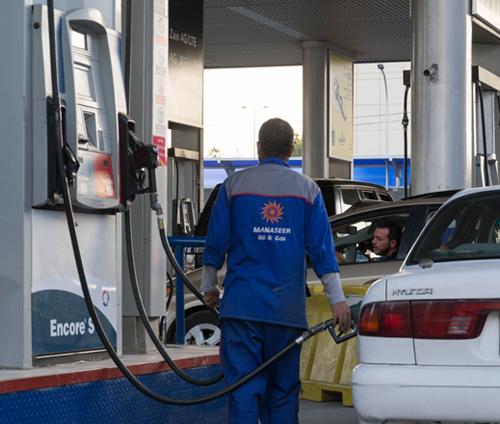 Oct 01,2016
AMMAN — The government on Friday decided to increase the prices of gasoline, kerosene and diesel, and to maintain the price of gas cylinders
Dec 31,2016
AMMAN — The government on Saturday decided to raise the prices of gasoline, kerosene and diesel by over 6 per cent, and to maintain the pric
Jul 31,2016
AMMAN — The government on Sunday decided to reduce gasoline, kerosene and diesel prices and to maintain the price of gas cylinders, said Dep