You are here
Gov't fights for control of pharmaceutical drugs sale seeks to help addicts
Number of addicts goes around legislation to abuse drugs sold by unethical pharmacists
By Emily Rohof - Sep 25,2018 - Last updated at Sep 25,2018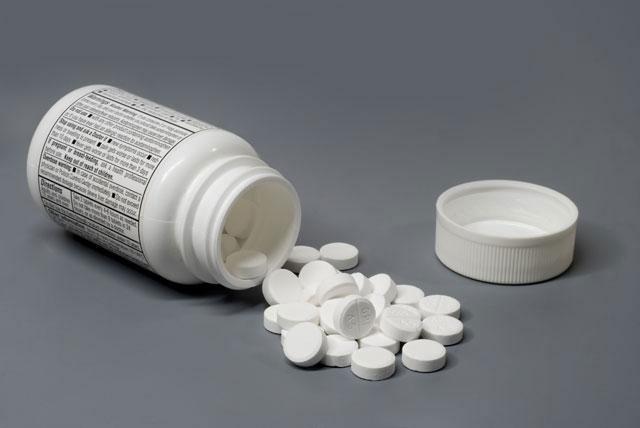 Despite the Ministry of Health's regulation of over-the-counter drugs, the abuse of medicines persists in Jordan (File photo)
AMMAN — "I was convinced I didn't have a problem, but one day I was in the hospital," Mahmoud (names were changed for anonymity purposes), a 40-year-old man, recounted at the National Centre for Rehabilitation of Addicts (NCRA).
Despite the Ministry of Health's regulation of over-the-counter (OTC) drugs (pharmaceutical medicines for which no prescription is needed), the abuse of medicines persists in Jordan.
In a study carried out in 2016 by scholars from the University of Jordan's (UJ) School of Pharmacy and the University of Athens' School of Medicine, 80.9 per cent of surveyed pharmacists in Irbid, Karak, Zarka and Amman reported suspecting some sort of abuse of medicines administered through the eye.
The problem is further compounded by the social stigma surrounding addictions, which keeps abusers away from professional help.
"While the medicines benzodiazepines and pregabalin are heavily restricted — and their abuse decreased in the last years — pregabalin is still the most commonly abused pharmaceutical drug," said Director of the NCRA Jamal Anani.
With the sale of some eye drops not being subjected to regulations, the study showed a "possibly escalating problem of ophthalmic drug abuse in the community pharmacy setting".
Pharmacists in West Amman voiced their common worry, claiming that a small yet alarming number of men — some seemingly rich and healthy, others with red eyes, sweaty foreheads and nervous acting — come to their store on a weekly basis to ask for pregabalin, benzodiazepines or eye drops, medicines known to make you feel euphoric and relaxed when swallowed excessively.
"Some people, usually already addicted, go to a psychiatrist. For a few months maximum, the psychiatrist will give them benzodiazepines to calm down, but they abuse it," Mahmoud explained.
Another way is to receive OTC drugs from "bad pharmacists" — often ones who cannot make ends meet — as they will sell it to anyone who wants it, mostly at night, fellow pharmacists said.
The allegation is supported by a 2015 research from UJ Faculty of Pharmacy showing that 34.4 per cent of the final-year pharmacy students agreed that dispensing highly regulated drugs without a prescription was "an important source of profit for pharmacies".
To avoid the unethical sale of drugs, the Jordan Food and Drug Administration (JFDA) has implemented strict regulations for drugs scientifically proven to have mood-changing effects, including compelling the pharmacists to keep a logbook with all the documents of each sold medicine for which a prescription is needed. Disobedience can lead to the closure of the pharmacy or an appeal of the pharmacist to court, informed Heyam Wahbeh, the head of the Narcotic Section in the JFDA.
However, pharmacists reported to The Jordan Times that, sometimes, medication for which a prescription is needed is also sold to people who are not eligible.
"Some pharmacists may do illegal practice and JFDA inspectors are limited," Wahbeh acknowledged, implying that the actual control on the sale of medicines is "imperfect".
According to Anani and Wahbeh, these problems can be solved by launching a national electronic system for both the private and public health sectors, which will enhance the control on the production, sale and use of pharmaceutical drugs.
'Helping human beings'
Like many others, Mahmoud — who owned four supermarkets before he lost three of them due his expenditures on addictive products — unconsciously opted for the false and dangerous "solution" of addiction to face his problems.
"My wife and I divorced, so I was lonely and then got into a depression. I started drinking liquor, and taking more and more shots," the man reminisced from his 10 years of straight drinking.
Laith Abbadi, resident psychiatrist at the University of Jordan Hospital, explained that most of his addicted patients are anxious or depressed and use drugs as self-medication, noting that patient at the NCRA come from every layer of society.
"After working and studying for many years, some people doubt if they will reach success. Then they find their success in one pill, which makes them feel better than anyone," the psychiatrist explained, adding "it all starts recreational, but as the abusers develop tolerance for the means, they have to take increasing dosages to receive the same effect."
When they develop an "addictive personality", they will rationalise why they use drugs or alcohol, and find excuses for using it, Abbadi continued.
Mahmoud remembered that "he did not engage with people who did not have an addiction". "I convinced myself I was doing fine by only looking at people who 'were down on me', people who were drinking or using [drugs] more than I did," he stated.
The centre's director said he is currently trying to shift the public opinion on addictions from "the moral to the medical model".
"According to the former model, which is prevalent in society, an addict is a criminal who must be punished. However, the latter shows that an addiction is a chronic relapsing brain disease. You must treat addicts like human beings as like they are sick, because they are," Anani stressed, claiming that the moral model prevents addicts from seeking help, while family, and society should motivate — instead of punishing.
Raising awareness on the consequences of using drugs and drinking, improving the social status of people in order to relieve stressors and offering help to people with an anxiety disorder are some of the ways to decrease the number of addicts, Abbadi noted.
He urged people to take their addiction seriously, and not "wait for tomorrow to seek help".
"The sooner, the more chances for success. The treatment at NCRA is free, voluntary and in absolute privacy," he underlined.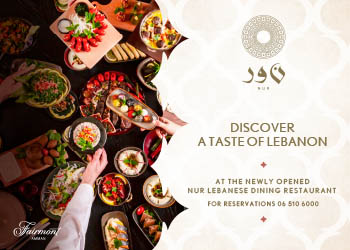 Newsletter
Get top stories and blog posts emailed to you each day.