You are here
Gov't had no other choice but to stop providing free healthcare to Syrians — Hiasat
By Khetam Malkawi - Dec 01,2014 - Last updated at Dec 01,2014
AMMAN — The government had no other option but to stop providing free medical treatment to Syrian refugees after the cost of offering this service reached JD34 million, according to a senior official.
Health Minister Ali Hiasat said the ministry was providing free healthcare for refugees and treating them like Jordanians who are covered with health insurance, "but the burden was increasing with no contribution to alleviate it".
But this is not the only problem, according to Hiasat, who noted that "we do not know whom we shall address to compensate for what we have paid."
In addition, the ministry "appointed 5,000 medics to deal with the increased pressure… due to the high turnout of Syrian patients".
"We used to treat them like Jordanians who are covered by insurance, but this had an impact on our facilities, infrastructure and the total budget," the minister told The Jordan Times.
The government recently decided that Syrians will no longer receive free treatment, but pay a nominal fee like Jordanians who do not have insurance coverage.
"Although they have to pay now, the cost is modest and they will be treated like Jordanians who are not covered by health insurance and have to pay for the services they receive," Hiasat explained.
However, he stressed that the government will continue providing free-of-charge treatment for Syrians diagnosed with communicable diseases, including tuberculosis and hepatitis, in order to prevent the prevalence of these diseases.
In addition, they will be included in all vaccination campaigns, according to the minister.
UNHCR Representative Andrew Harper expressed the agency's concern "in relation to healthcare of the refugees" with the onset of winter.
"We are moving into winter and understand that the health ministry has tremendous costs," Harper told The Jordan Times.
However, the UN agencies themselves lack enough funds to continue offering the same level of services, and to ensure that services provided to Jordanians are not affected, he noted.
"We are looking to have a sustainable programme and the international community has to help the Health Ministry and Education Ministry ensure that Jordanians are not disadvantaged," Harper said, adding that all UN agencies are wondering where the next funds will come from.
"It is a major concern… we are wondering how to get through."
"We just have to find a way to make sure that vulnerable refugees are provided help," the UN official said.
It is not just the health sector that is under pressure due to the Syrian crisis, but other sectors as well, according to Minister of Political and Palimaentary Affairs Khaled Kalaldeh.
"The situation is alarming, and the international community must act," Kalaldeh said, adding that both the government and the people of Jordan are suffering tremendously due to hosting 1.3 million Syrian refugees.
He said the international community should share the burden as this is an international crisis and Jordan should not be in such a situation.
Kalaldeh explained that the country's infrastructure, water resources and energy are strained to the limit.
Related Articles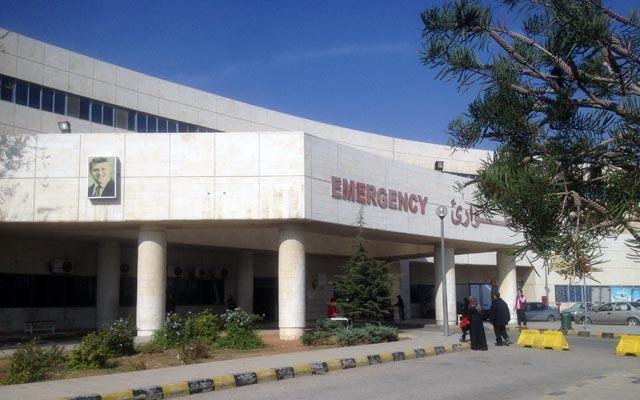 Dec 11,2014
The Cabinet has formed a committee to study including all Jordanians under the health insurance umbrella, Minister of Health Ali Hiasat said on Thursday.
Jul 21,2015
AMMAN — Prime Minister Abdullah Ensour on Tuesday called for expediting efforts to examine the means to provide comprehensive health insuran
Apr 04,2016
AMMAN — The Ministry of Health on Monday announced the launch of a website for citizens to apply for health insurance coverage.Last week, th
Newsletter
Get top stories and blog posts emailed to you each day.