You are here
Gov't mulls floating compulsory insurance premiums
By Laila Azzeh - Mar 24,2015 - Last updated at Mar 24,2015
AMMAN — The government is "seriously" considering floating auto insurance premiums for compulsory third party liability (TPL), while setting the maximum price that companies cannot exceed, according to the Trade Ministry and the insurance federation.
The move will be taken as part of recommendations made by a World Bank delegation that visited the country recently, according to Jordan Insurance Federation (JIF) President Othman Bdeir on Tuesday.
"The delegates were surprised by the current compulsory insurance system and how it contradicts the principles of a free economy," Bdeir told The Jordan Times, noting that the recommendation was raised to the Trade Ministry.
"People should be free to choose the insurance company they want and corporations have the right to compete among themselves," he said, adding that an open market for insurance services will encourage competition.
The Trade Ministry will refer the recommendation to the Prime Ministry soon, according to Bdeir.
Trade Ministry Spokesperson Yanal Barmawi said the ministry is "seriously" studying the issue before taking it through the required legal channels.
JIF has been calling for the liberalisation of prices for the past few years and it reached an agreement with the government on full liberalisation of the insurance service in 2013, a decision that was supposed to go into effect in 2014 but did not.
Over the past few years, three insurance firms have quit the market and another three have stopped offering car insurance services due to continuous losses, Bdeir said in previous remarks to The Jordan Times, expecting more companies to follow the suit if TPL prices do not increase.
Insurance firms lose around JD10 million annually due to TPL insurance, according to the JIF president.
He pointed that "when insurance firms quit the market, they do not pay compensation to their clients, an issue the federation cannot resolve."
Related Articles
Dec 08,2014
The government is still studying the possibility of floating auto insurance premiums as insurers struggle with financial losses they blame on "low" fixed prices of compulsory third party liability (TPL). 
Dec 29,2014
As the Industry, Trade and Supply Ministry insisted Monday that it is the only party authorised to price auto insurance, insurers said they expect to reach an agreement with the government over a new price for the compulsory third-party liability (TPL).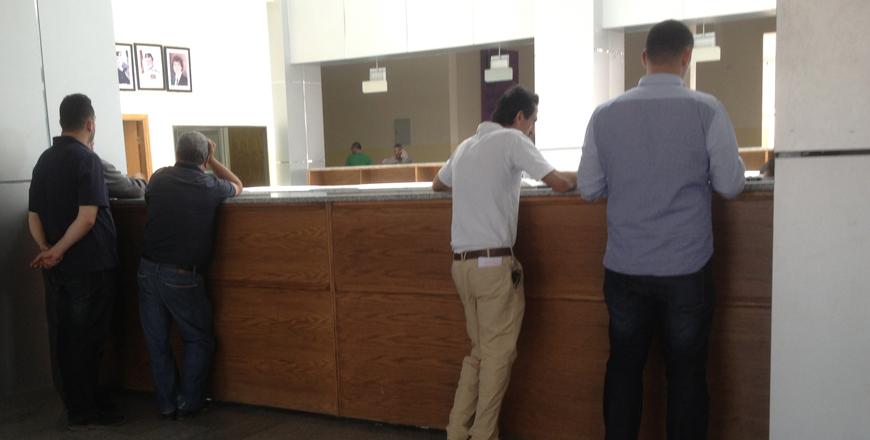 Jul 28,2015
AMMAN — A dispute between the government and insurance companies is looming over the heated issue of auto insurance premiums for compulsory
Newsletter
Get top stories and blog posts emailed to you each day.