You are here
Hanger Exhibition curator focused on 'quality' over labels
By Muath Freij - Jan 03,2019 - Last updated at Jan 03,2019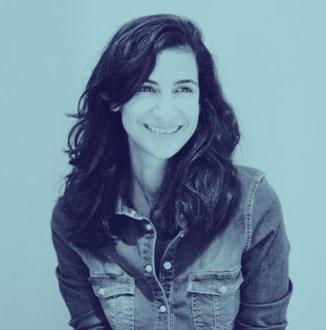 Noura Sayeh will be the first female curator of the Hangar Exhibition at the upcoming Amman Design Week (Courtesy of Amman Design Week)
AMMAN — Noura Sayeh will be the first female curator of the Hangar Exhibition at the upcoming Amman Design Week and said that, despite being proud, the idea of being seen as just the exhibition's first female curator is not appealing to her.
"For me, I would hope that the selection was based on the work that I have done, rather than the fact that I am just a woman, but of course I am proud to be a woman," Sayeh told The Jordan Times in a recent interview in Amman.
"I really look at the quality of what is being produced, before choosing someone because they are a woman or because they are from an ethnic minority," she said.
Sayeh is an architect and curator who has spent the last 10 years working for the Bahrain Authority for Culture and Antiquities.
"If I do a good job, hopefully it will inspire more women to be a part of the design scene," she added.
Sayeh expressed excitement over her participation in this year's event.
"I think Amman Design Week, in the past two editions, has positioned itself in a very interesting way in the region and amongst other design weeks," the curator said. "I think it is really special because, first of all, it is not a commercial design week. It is a design week that really centres around the promotion of ideas."
Sayeh noted that when you are a curator, your talent is to showcase the talent of others.
"The challenge is to show the talent that is apparent in Jordan and the wider region. For me personally, it [the role] is of course really special, since I am a Palestinian. I have lived in Jordan for a few months, but I was born in Kuwait and I spent a lot of time in Bahrain," she said.
"I have to say, essentially, I feel very Arab and I am really happy to work in any part of the Arab world and showcase the best of what is happening, and Jordan is very important and close to my heart," Sayeh added.
This year's event will be held under the theme of "possibilities", and Sayeh said that the theme was one of the reasons she wanted to participate and curate the exhibition.
She stressed the importance of shifting the focus of design from one that is centred on reactive problem solving to creating opportunities that do not exist today.
"I do not think that to fix problems, maybe instead of being solely guided by the problems, you need to inject new ideas [into the conversation]," she added.
Sayeh said people can look at every problem as an opportunity.
Held under the support of Her Majesty Queen Rania, the third exhibition will take place from October 4 through the 12 at the Hanger. People can sign up to participate until February.
Newsletter
Get top stories and blog posts emailed to you each day.