You are here
House passes international multimodal transport law
By Raed Omari - Mar 13,2018 - Last updated at Mar 13,2018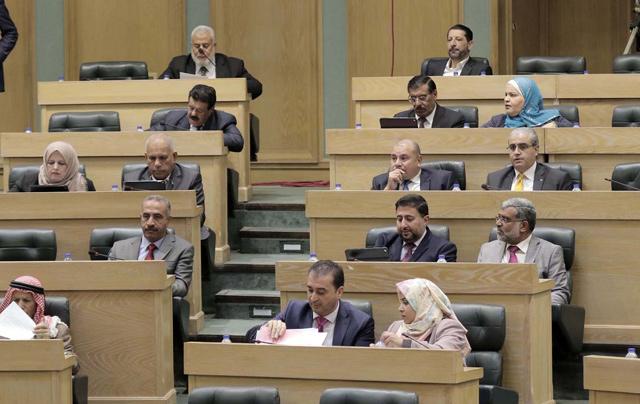 Deputies are seen during a Lower House session on Tuesday in Amman (Petra Photo)
AMMAN — The Lower House on Tuesday passed the 2011 international multimodal transport law which regulates the licensing of international contracts for the carriage of goods.
The contract for multimodal transport is defined in the United Nations Convention on International Multimodal Transport of Goods as "a contract whereby a multimodal transport operator undertakes, against payment of freight, to perform or to procure the performance of international multimodal transport".
Presenting their notes on the law, some MPs claimed that the bill is a translated version that is incompatible with the Jordanian legislative environment.
Veteran MP Abdul Karim Dughmi, an established lawyer and former justice minister, said that the law was "poorly translated", requesting that all non-Jordanian laws be translated by the Legislative and Opinion Bureau.
Dughmi said he was asked by some lawyers and supervising offices that offer translation services to the government to approve the laws they translated.
MPs Abdulmunem Oudat and Raed Khazaaleh called on the government to "work harder in the future on the translation of laws it refers to the House".
Deputy Wafaa Bani Mustafa said that international multimodal transport law contains some words that have no equivalent in the Jordanian "legal lexicon".
Head of the House's Transport Committee Hassan Ajarmeh said that the panel consulted experts during its deliberations of the law to adjust it to be in harmony with the Jordanian legislative environment.
The House also ended its dispute with the Senate over the Arbitration Law by approving senators' amendments.
Senators have changed the "specialised court" in the arbitration law to "Court of Appeal" and not "Court of Cassation" as amended by MPs.
MPs also passed the Agreement for Exchange of Prisoners between Jordan and Kazakhstan.
Related Articles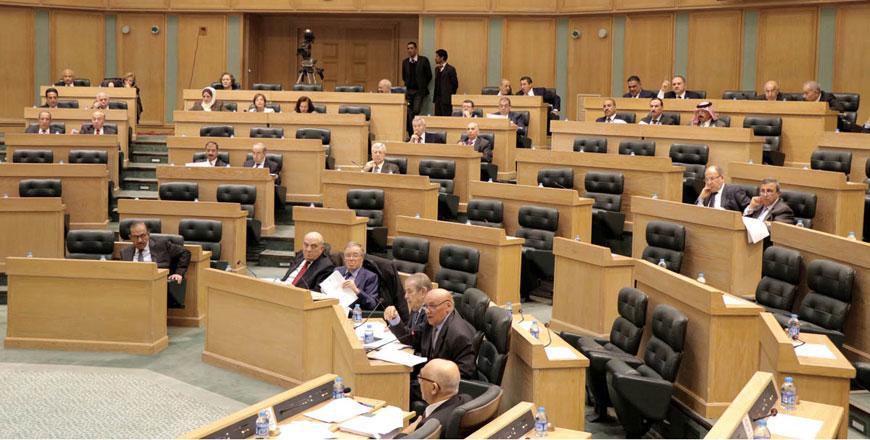 Feb 23,2018
AMMAN — The Senate on Thursday referred the natural resources laws, arbitration law, higher education and scientific research law and
Feb 27,2018
AMMAN — The Lower House on Tuesday referred the natural resources law, arbitration law, higher education and scientific research law and the
Apr 29,2018
AMMAN — Saleh Abu Tayeh was sworn in before the Lower House on Sunday as the Southern Badia District's MP, succeeding Mohammad Ama
Newsletter
Get top stories and blog posts emailed to you each day.