You are here
Housing developers urged to suspend land purchases
By Dana Al Emam - May 16,2015 - Last updated at May 16,2015
AMMAN — The Jordan Housing Developers Association (JHDA) on Saturday called on investors to suspend buying real estate and freeze their transactions with the Greater Amman Municipality (GAM) for a month.
The step aims to prove the sector's "major" impact on the municipality and the national economy, JHDA President Kamal Awamleh said at a protest against GAM's procedures.
The protest is mainly against GAM's "refusal" to issue permits for small apartments, "unsystematic" division of housing complexes into flats and "delays in administrative procedures", according to protesters.
Awamleh called for engaging sector stakeholders in the decision-making process and enhancing private-public partnerships, which is fundamental for development.
He warned that housing developers could relocate to other countries, including the United Arab Emirates, Turkey, Egypt and Morocco due to simpler procedures and stable investment laws.
Awamleh explained that a housing project must undergo 17 different official procedures in Jordan, while the ideal number is three, and could reach up to nine in the region's most bureaucratic countries, a matter that increases investors' costs.
Over 150 housing companies have left the market since the beginning of this year, according to Nidal Daoud, a JHDA council member, who cited a 13 per cent decline in the sector's performance on the stock market during the first four months of this year compared to the same period last year.
This drop has increased prices of apartments by 150-200 per cent in the northern and central governorates, and is expected to create a drop in the number of apartments, he said.
"Estimates put the market's current need for apartments at around 60,000 units, taking into consideration that Jordan needs some 5,000 apartments every month," Daoud told investors, unionists and lawmakers at the protest site.
The sector is connected to over 40 other industries and service sectors, and utilises over 100 commodities, he said.
Jordan Engineers Association President Majid Tabba highlighted the housing sector as an "important" employer for engineers, in a country with one of the highest engineer to citizen ratios, with in every 65 Jordanians being an engineer.
For his part, Jordan Contractors Association President Wael Toukan said the housing sector, not the government, provides homes for people.
He called for finding a suitable solution before a housing crisis takes place, urging GAM to deal "more seriously" with the issue.
Also speaking at the protest, former deputy Amman mayor Amer Bashir said over 90 per cent of the sector's issues can be resolved through dialogue, enforcing GAM regulations equally and facilitating administrative procedures.
Mohammad Amin, a housing investor, told The Jordan Times that the sector suffers from "over-complicated bureaucratic" procedures, especially in issuing occupancy permits.
"We are usually out of liquidity once a complex is built, and we need quick procedures to pay banks, workers and contractors," he said.
Amin cited the "high demand" on small-sized apartments, especially in east Amman, calling on authorities to leave the size of units unspecified as it should be subject to supply and demand.
GAM says procedures for issuing licences do not take more than 12 days, including project assessment and referral to local or district committees to ensure the transaction's conformity with the Cities and Villages Law and the building codes by-law.
Any delays, according to the municipality, are due to disputes or failure to meet standards.
A building licence transaction that meets terms and conditions receives the approval of local committees within 12 days, a municipal official previously told The Jordan Times, noting that 80 to 85 per cent of transactions are approved.
Related Articles
May 13,2015
The Jordan Housing Developers Association (JHDA) on Wednesday demanded "fair and equal" enforcement of the Greater Amman Municipality's (GAM) housing regulations to allow further growth of the sector.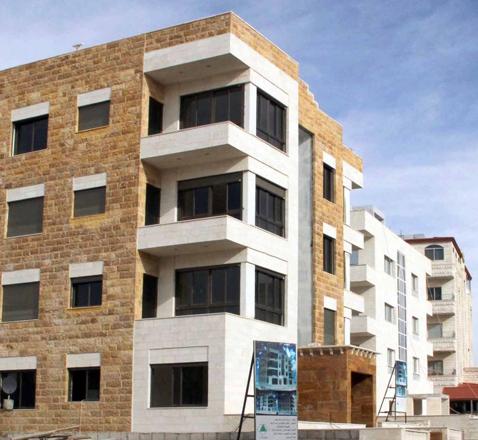 Jun 20,2015
AMMAN — Discussions are still under way between housing developers and the Greater Amman Municipality (GAM) on a number of "critical" issues
Mar 25,2015
The Greater Amman Municipality (GAM) on Wednesday refuted the Jordan Housing Developers Association's (JHDA) claims that its lengthy procedures in issuing licences are causing losses in the real estate sector.
Newsletter
Get top stories and blog posts emailed to you each day.