You are here
IAF denounces 'political' closure of Aqaba office; gov't says issue in hands of judiciary
By Raed Omari - Feb 11,2016 - Last updated at Feb 11,2016
AMMAN — The Islamic Action Front (IAF), the political arm of the Muslim Brotherhood group, on Thursday described the closure of its branch in Aqaba as an "attack" and an "arbitrary" procedure in violation of the Political Parties Law.
In a statement sent to The Jordan Times, the IAF denounced the sealing off of its Aqaba office, saying the Political Parties Law prohibits raiding and monitoring parties' headquarters, and the confiscation of assets and documents.
On Wednesday, the governor of Aqaba closed the IAF's branch in the port city, some 330km south of Amman, in implementation of a court verdict requiring the handover of the assets of the unlicensed group to the licensed Muslim Brotherhood Society, which was formed last year by a faction describing themselves as reformers.
In the statement, the IAF said there is no suspicion of illegality regarding its branch in Aqaba, and there is no final court ruling issued yet on closing its offices across the country.
Government Spokesperson Mohammad Momani told The Jordan Times that the issue is in the hands of the judiciary now, adding that the IAF branch in Aqaba will remain closed pending a court ruling.
However, the IAF described the closure of its branch as "political", falling "within the state's targeting of the party and its crackdown on partisan life".
In another statement sent to The Jordan Times, acting IAF Secretary General Ali Abul Sukkar was quoted as denouncing the closure of his party's branch in Aqaba.
Abul Sukkar urged all those involved in the closure of the IAF's Aqaba branch to be referred to court, calling on the prime minister to annul the decision and end "all attacks on the group".
Last June, the new Muslim Brotherhood society sent a "legal notification" to the old group asking it to hand over all belongings to the "legitimate" society, but no response has yet been received.
The unlicensed movement has repeatedly charged that the establishment of the new Muslim Brotherhood Society is a "government conspiracy" against the Islamists, but authorities have said it is merely an "organisational" issue.
Related Articles
Jan 23,2014
Shelling in Fallujah, a town near Baghdad held by anti-government fighters, killed four people, officials said Thursday, as Barack Obama pressed "political measures" along with security operations to fight militancy.
Nov 28,2015
AMMAN — Seven members of the Islamic Action Front (IAF) resigned Saturday after joining the recently formed Muslim Brotherhood Society.The l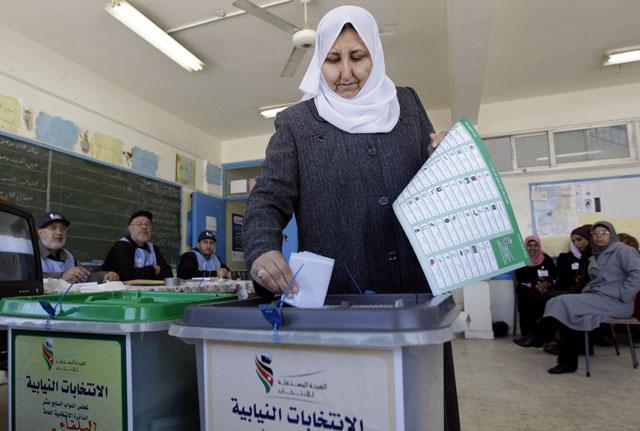 Jun 11,2016
AMMAN — The Islamic Action Front (IAF) on Saturday announced it will take part in the upcoming parliamentary elections slated for September
Newsletter
Get top stories and blog posts emailed to you each day.