You are here
Injaz celebrates 15 years of preparing young Jordanians for job market
By Laila Azzeh - Apr 09,2015 - Last updated at Apr 09,2015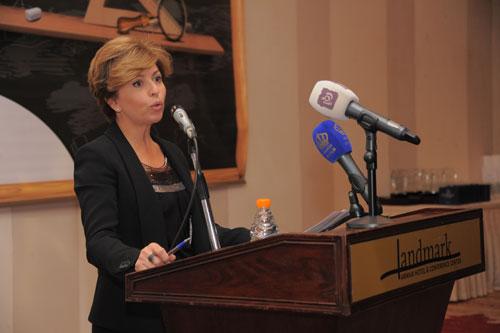 AMMAN — As its name connotes, INJAZ (achievement) has been able to make strides in one particular area that is deemed challenging to young Jordanians — knowing what they want to do after finishing school, according to the NGO's members and volunteers.
For years, the labour market has been a vague area for the vast majority of school students in Jordan with the curriculum focusing on theory without hands-on experience, according to vocational education teachers who coordinate with INJAZ's volunteers.
"I've been engaged with INJAZ for six years now. Students' attitudes towards professional life are changing dramatically due to the skills they learn through INJAZ," Mohammad Thneibat, a secondary schoolteacher, told The Jordan Times on Wednesday at a ceremony to honour teachers working with the initiative.
Established in 1999, INJAZ aims to "inspire and prepare young Jordanians to become productive members of society and succeed in a global economy".
"For example, having bankers come to schools to acquaint students with all aspects of their jobs has more in it than just education, it is an experience that shows students they are important enough to be addressed by real professionals," Thneibat noted.
A network of over 4,000 volunteers from the private sector work closely with teachers to mentor students on skills they need to become indispensable members of the community, according to INJAZ.
"A study assessing the impact of INJAZ, conducted by a specialised independent entity, showed that the number of graduates who took part in its programmes is threefold those who did not join INJAZ programmes in any given stage of their lives," INJAZ CEO Deema Bibi noted.
With more than 130,000 students benefiting from the programmes each year, the impact made by INJAZ is "overwhelming", she said during the ceremony.
Bibi highlighted the significant role school administrations are playing in facilitating the role of INJAZ and supporting volunteers.
During the past 15 years, the programme managed to reach out to more than 1.5 million students in cooperation with the Education Ministry.
"Until July 2014, USAID was funding INJAZ corporation, but now it is self-sustainable and doing great," Mustafa Kilani, from the INJAZ media department, told The Jordan Times.
INJAZ has also managed to develop its programmes and reach out to new segments of society, such as people with physical disabilities and mild to moderate mental illnesses, in addition to the deaf community, Bibi said.
"We have developed selected material of our programmes into Braille," she said.
Education Minister Mohammad Thneibat honoured a number of INJAZ teachers, commending achievements realised under the initiative.
Related Articles
Sep 29,2014
INJAZ and Visa, the payments technology company, on Monday announced a strategic partnership to deliver financial education to 1,000 students in schools across Jordan.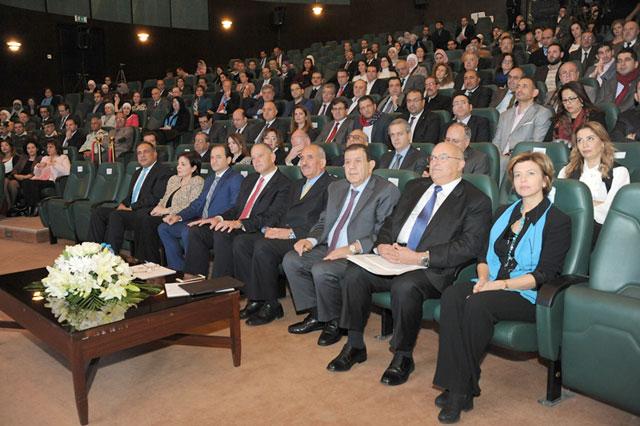 Dec 05,2016
AMMAN – Since financial literacy is seen as a prerequisite for comprehensive development and economic growth, students from the 7th to the 1
Dec 23,2017
AMMAN — UNICEF and Injaz signed a joint "Volunteering Incentives Programme" agreement to provide vulnerable youth with access to volunteer o
Newsletter
Get top stories and blog posts emailed to you each day.