You are here
Instagram shows Jordanians among least 'happy' worldwide
By Elisa Oddone - Mar 22,2014 - Last updated at Mar 22,2014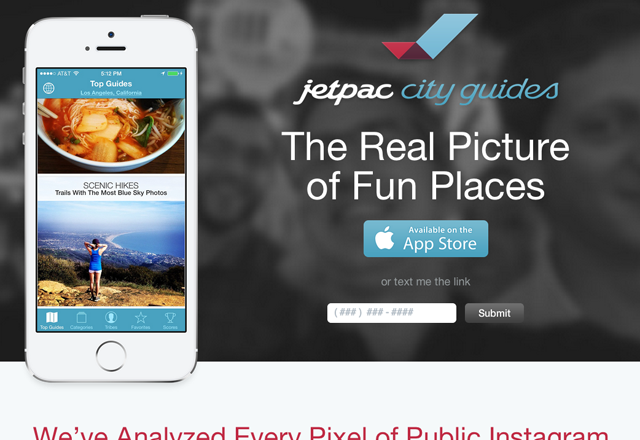 AMMAN — Jordan is among the least happy countries in the world, according to a new study issued by a popular iPhone app.
Jetpac City Guides set out to find the happiest country in the world based on people's actual smiles, releasing its results on the UN's second-annual International Day of Happiness on March 20.
Jordan ranked 92nd on a 124 countries' list, topped by Brazil followed by Nicaragua and Colombia and other Latin American nations, which overwhelmingly dominated the list. Japan comes in last, the study shows.
Jetpac City Guides uses big data imaging of more than 150 million Instagram photos encompassing more than 5,000 cities, examining every pixel of the world's public Instagram photos to help people build their own travel guide.
By looking at the Instagram pictures from the app's database, researchers came up with the list of the countries ranked by the number and size of smiles and comparing their "smile scores".
"Smiles on the faces of millions of people in millions of photos are the most direct measure we have of happiness," Jetpac said on its website, adding that "smiling for the camera seems to be a cultural norm for a country".
"Previous attempts to measure happiness have relied on survey questions or indirect measures. Jetpac is identifying smiles on faces and then measuring the shape and size of the smile — a small grin doesn't score as highly as a broad smile."
Related Articles
May 21,2014
Police in Iran have arrested six young people for posting a video online of them dancing to Pharrell Williams' hit song "Happy", showing them on state television as a public warning to youth in the Islamic republic.
Jun 06,2018
JUBA, South Sudan — South Sudan's armed opposition said on Wednesday leader Riek Machar would be "happy" to meet with his bitter rival Presi
Apr 05,2014
A new mobile messaging application called FireChat is empowering nearby smartphone users to stay in touch even when there's no cellular service or Internet connection.
Newsletter
Get top stories and blog posts emailed to you each day.