You are here
Iraq, Libya instability deliver heavy blow to Jordan's exports sector
By Omar Obeidat - Jun 18,2014 - Last updated at Jun 18,2014
AMMAN – Fighting in Iraq between Sunni rebels and the Shiite-led government has brought exports from Jordan's free zone in Zarqa to a complete halt.
President of the Jordan Free Zone Investors Association (JFZIA) Nabil Rumman told The Jordan Times over the phone on Wednesday that exports to the Iraqi market have been halted for two weeks due to deteriorating security conditions in the country, adding that 70 per cent of the free zone's exports used to go to Iraq.
Rumman said that several factories in various fields were established by Jordanian and Arab investors in the free zone to target the "once lucrative" Iraqi market, indicating that the export volume of these factories was around JD600 million a year.
Among these investments, he said, is a factory to manufacture car lubricating oil products for German giant FUCHS, in addition to factories in the sectors of garments, beverages, auto spare parts and food processing.
The sector leader also highlighted that Jordanian car importers based in the free zone export around 70,000 vehicles to Iraq.
"All exports to Iraq have been completely suspended for two weeks now," he added, pointing out that the currently halted commercial exchange with Iraq has badly hit other sectors such as goods transport, customs clearance and cargo handling.
Rumman noted that there are large stacks of goods piled up at Aqaba Port that could not be shipped to Iraq, warning that the container terminal will be overloaded due to increasing import activities for the Jordanian market to prepare for Ramadan.
The JFZIA president noted that a number of Iraqi businesspeople in Jordan told him that they could not receive money transfers from Iraq because banks and money changers are not working regularly.
"Those businesspeople are owed money valued at tens of millions of dinars but cannot pay back due to instability there," Rumman said.
Libya instability
Rumman indicated that the free zone has also been hit by instability in the North African country of Libya.
Jordanian auto traders used to export between 2,000 and 2,500 cars to the Libyan market per month but fighting there stopped shipments to the trouble-hit country, he said.
"We were pinning hopes on the promising Libyan market, but things turned out disappointing," Rumman added.
Related Articles
Jul 19,2014
Investors in Jordan's free zone in Zarqa are exploring safe venues to enter the Iraqi market as fighting in districts near the Jordanian border has forced them to halt their exports via Treibil. 
Sep 14,2014
Sumitomo Corporation will be joining other international corporations in setting up a large commercial base in Zarqa free zone.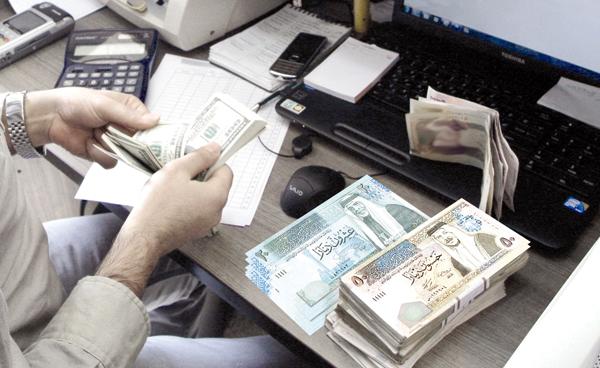 Jun 24,2014
Money transfers from Iraq into Jordan have dropped sharply in recent weeks due to fighting between Sunni rebels and the Shiite-led government in Baghdad, Alaa Eddine Diraniyeh, president of the Jordanian Exchange Association, said Tuesday. 
Newsletter
Get top stories and blog posts emailed to you each day.