You are here
Iraq says it retakes western town of Rutba from Daesh
By Khetam Malkawi , Agencies - May 19,2016 - Last updated at May 19,2016
AMMAN — Jordan and Iraq are in constant cooperation and coordination regarding the ongoing operation to free Rutba, an Iraqi town across the border with Jordan, which has been under the control of Daesh, a diplomat said Thursday.
Safia Al Souhail, Iraq's ambassador to Jordan, said the west Anbar town would be "completely recaptured very soon".
Hours after the interview with the ambassador, Iraq's military announced it had retaken the remote western town in an operation launched this week to cut off the militants' supply route to neighbouring Syria.
Souhail declined to comment on the type of coordination between Amman and Baghdad, but was upbeat that the main commercial gate between Jordan and Iraq would be re-opened after the liberation.
"We expect an imminent complete recapture of the city and this will lead to reopening of Turaibil border crossing with Jordan. Preparations are already complete for reopening the border crossing," Souhail told The Jordan Times on the sidelines of a joint conference with the International Monetary Fund, where the international institution announced a $5.4 billion loan to Iraq for three years.
Rutba, located in western Anbar province along the main road to Jordan, has been held by the terror Daesh group since 2014. This led to the closure of the vital and only border crossing between the two countries, choking trade flow between the two countries.
Jordan's exports to Iraq in 2015 stood at $690 million compared to $1.16 billion in 2014.
"Rutba lies on the main route between Baghdad and Jordan, and opening it will positively impact our economies and will deny ISIL [Daesh] a critical support zone as well," US-led coalition spokesman Col. Steve Warren said on Wednesday, as quoted by Agence France-Presse.
The military's joint operations command said in a statement the district, 360 km west of Baghdad, had been "completely liberated" without clarifying what that meant. It said Iraqi forces had raised flags above some buildings, without specifying if they controlled the main government complex, Reuters reported.
The military has pushed the terrorists out of much of the northern and western territories they seized in 2014, but the group still controls large areas and key cities including Mosul, which Iraqi authorities have pledged to retake this year as part of a US-backed strategy to defeat the group.
Counterterrorism forces, backed by US-led coalition air strikes, had entered the town from the south on Tuesday and taken control of Al Intisar district.
Major General Hadi Razij, head of Anbar police, said elite commandos had attacked from the south while police, tribal fighters and the Iraqi army pushed from the north.
"We managed to liberate Rutba district, eliminating many suicide bombers and car bombs," he told state television.
Razij said troops had also reached Camp Korean Village, a former US military base about 40 km further west towards the border, and continued to clear the international highway.
Related Articles
May 17,2016
BAGHDAD — Iraqi security forces and allied fighters launched an operation on Monday to retake the town of Rutba from the Daesh terror group,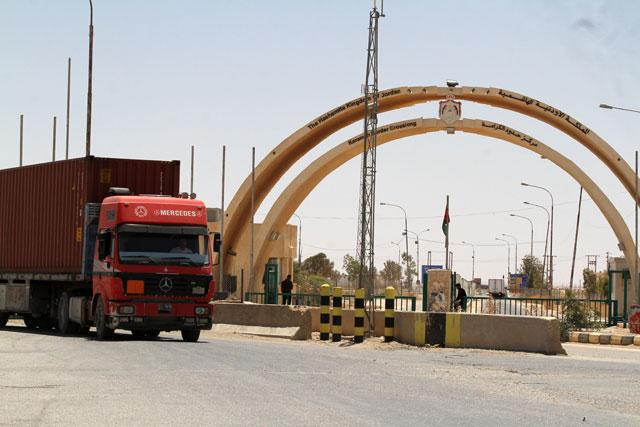 May 21,2016
AMMAN — Turaibil border crossing between Jordan and Iraq is expected to be reopened in less than two weeks, an Iraqi diplomat said on Saturd
Feb 09,2017
HABBANIYAH, Iraq — Iraqi soldiers have discovered two shallow graves containing the bodies of people executed by the Daesh terror group in t
Newsletter
Get top stories and blog posts emailed to you each day.