You are here
'Iris recognition to be used for guest worker registration'
By Suzanna Goussous - Jan 07,2016 - Last updated at Jan 07,2016
AMMAN — The Ministry of Labour plans to use iris recognition technology to register guest workers, the ministry's secretary general, Hamadah Abu Nijmeh, said on Thursday.
"This method is the same one used at the airport. It takes seconds and the iris image is saved to the database of foreign workers in the Kingdom. It is checked when the worker enters and leaves the country," Abu Nijmeh told The Jordan Times.
"The new system, which will be adopted in three to four months' time, will help the ministry limit violations and the number of illegal workers," he said, adding that iris recognition is a faster, more efficient and civilised method to record biometric information.
There was no information available on the expected cost of the project.
Guest workers are given 45 days to register and obtain work permits: if they do not complete the process, they are considered illegal, Abu Nijmeh explained.
Iris recognition will be a procedure during the registration process, the official noted, stressing that the system will not be used when guest workers enter the Kingdom.
Guest workers usually enter the country with a signed contract from their governments, which the ministry uses as a basis for their employment in different sectors, he said.
"Around 330,000 workers are listed under the foreign labour category, where 65 per cent of them are Egyptians, followed by Bangladeshis, Syrians, Sri Lankans, Filipinos, and other Asian nationalities," Abu Nijmeh added.
Most illegal foreign workers are Egyptian or Syrian, according the ministry official.
He noted that before the Syrian crises started, there were between 5,000 and 7,000 Syrian workers in Jordan, but the number increased significantly after that.
"Currently, an estimated 300,000 workers in the country are illegal," he said.
Related Articles
Jun 20,2015
AMMAN — Between 160,000 and 200,000 Syrians are illegally working in the Kingdom, Labour Ministry Secretary General Hamadah Abu Nijmeh told
Jun 30,2014
The Labour Ministry has closed 1,013 institutions found to be in violation of the Labour Law and deported 1,940 illegal guest workers since the beginning of this year, Hamadah Abu Nijmeh, the ministry's secretary general, said on Monday.
Jan 11,2014
The Labour Ministry has released a list of the names and nationalities of guest workers whose work permits expired by the end of 2013.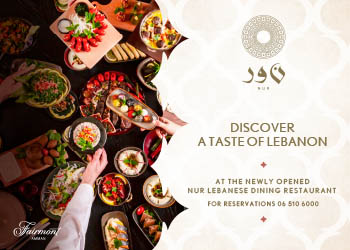 Newsletter
Get top stories and blog posts emailed to you each day.